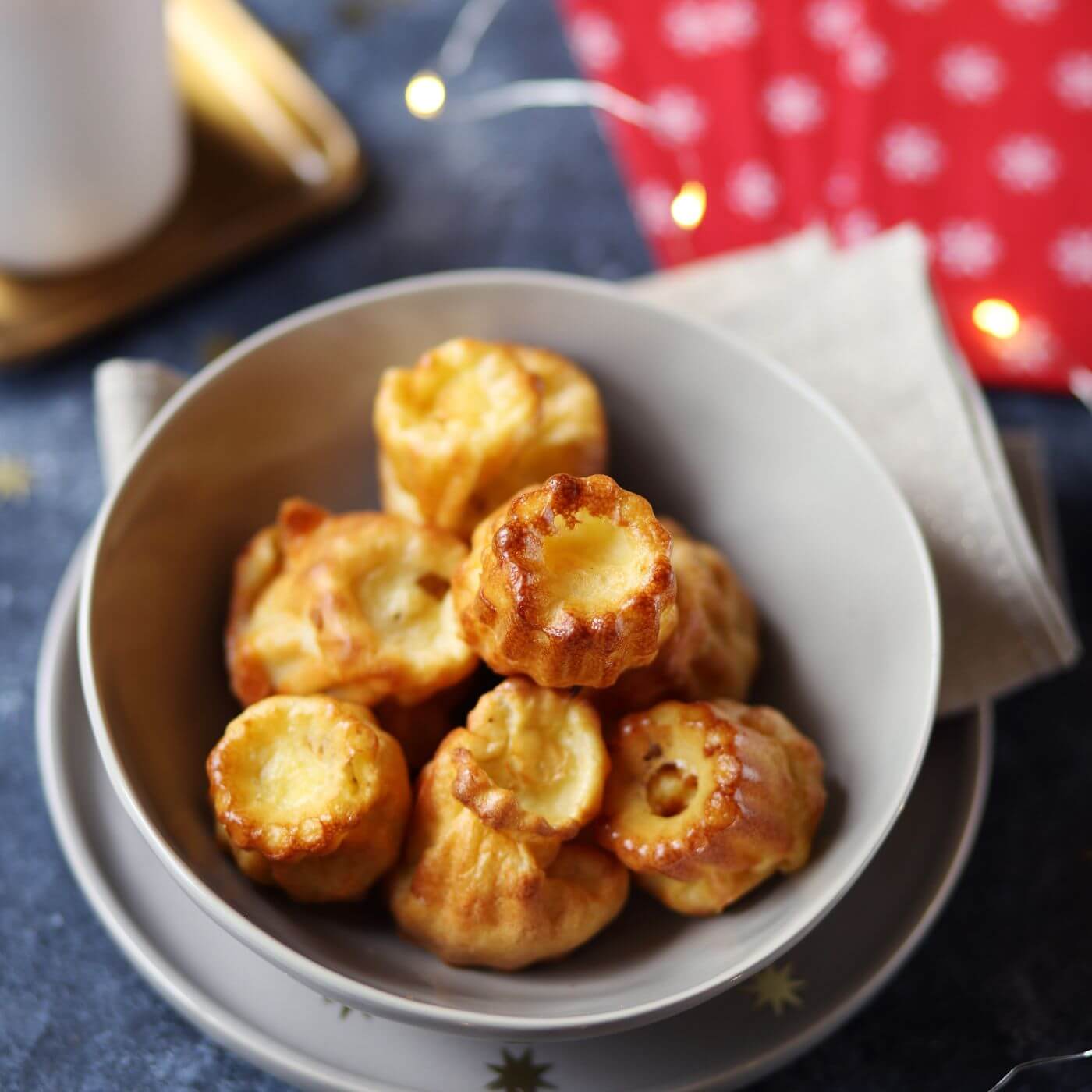 Cannelés with munster and endives – By Chef Nini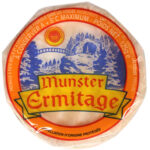 Ermitage cheese used : Munster
Ingredients
70g of Munster Ermitage

25cl of milk

30g of butter

75g of wheat flour

2 eggs

1 endive

Salt
Preparation
Chop the endive and cook it in a little fat for 10 minutes.
Heat the milk and butter together in a saucepan.
Pour the eggs into a bowl and add the flour. Start whisking and then pour in the warm milk little by little while continuing to whisk (to prevent lumps).
Salt the dough.
Add the diced Munster cheese and the endive.
Spread the dough in a fluted pan to around halfway up.
Preheat the oven to 180°C (gas mark 6) and bake for 35 minutes.
Turn out of the mould and leave to cool before eating.
Gourmet tip
If you don't like endive, you can replace it with onion. You can also flavour the paste with cumin, which goes very well with Munster!