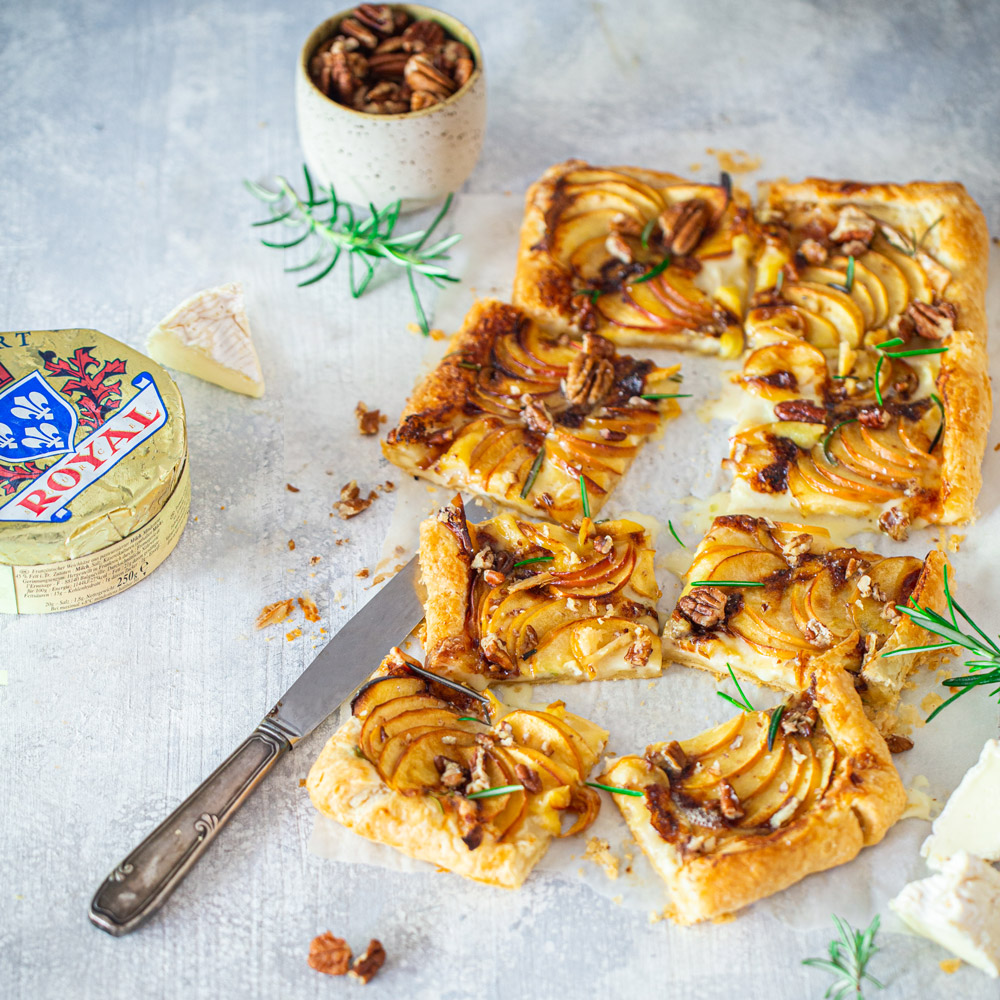 Camembert, apple, rosemary and pecan tart, flambéed with calvados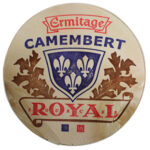 Ermitage cheese used : Camembert Royal
Ingredients
200g of Camembert Royal Ermitage

1 puff pastry

1 tablespoon of clotted cream

2-3 apples

30g of butter

50g of pecan nuts

A few pieces of rosemary

7cl of calvados

Pepper
Preparation
Preheat the oven to 180°C (gas mark 6).
Unroll the puff pastry onto a sheet of baking paper. Place it on a baking tray. Prick the dough all over with a fork. Spread the double cream on top, leaving a margin of about 1cm around the edges. Cover with thin slices of Camembert cheese. Season with pepper and sprinkle with a few sprigs of rosemary.
Place the apples, scooped out and thinly sliced, on top. Sprinkle small pieces of butter over the apples, then scatter the pecans on top.
Bake for 20-25 minutes. while watching the cooking process.
Just before serving: heat the calvados in a small saucepan, then use a match to set it alight. Quickly pour over the tarte.
Gourmet tip
Serve as a starter with a green salad.