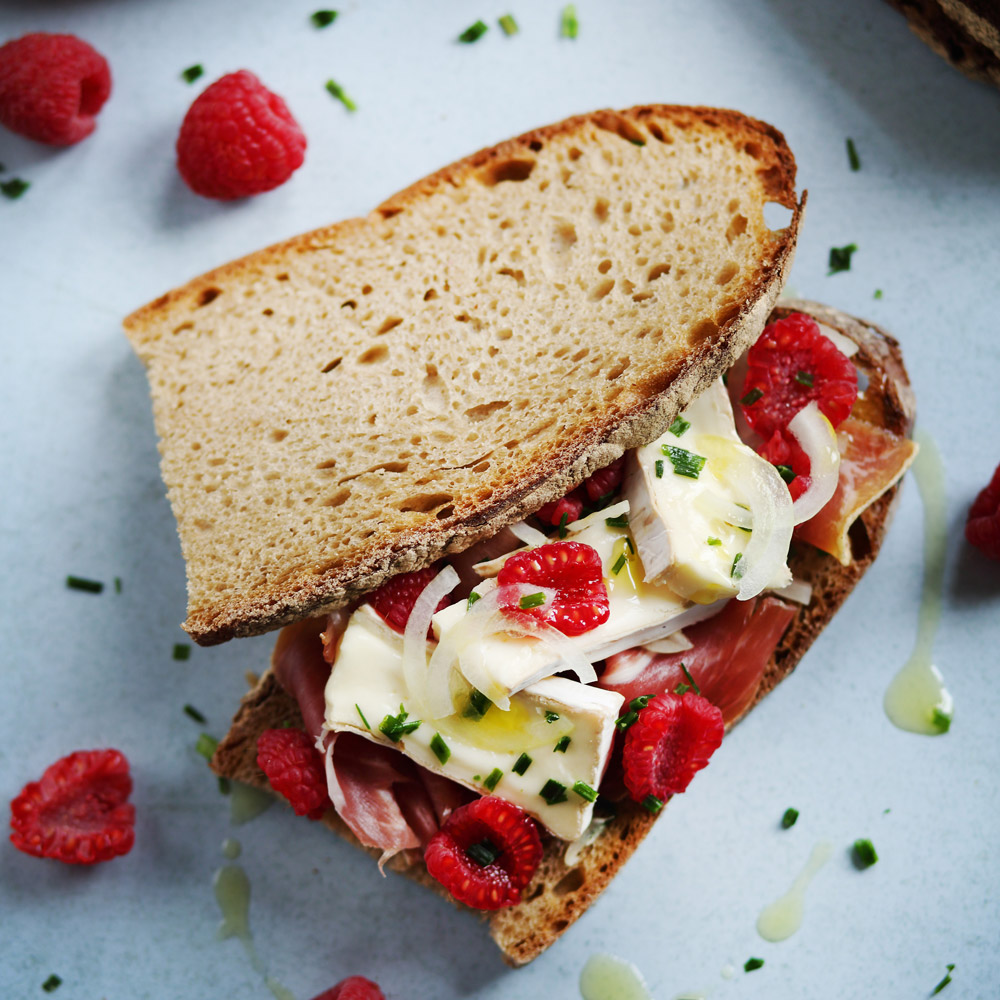 Camembert and Raspberry Sandwich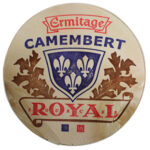 Ermitage cheese used : Camembert Royal
Ingredients
1 Camembert Royal Ermitage

12 slices of country bread

250g of raspberries

4 slices of white ham

1 small onion

A little bit of chive

A fillet of olive oil
Preparation
Peel and finely chop the onion.
Cut the slices of Poilâne bread in half.
Place a slice of cured ham, a few slices of Camembert cheese, halved raspberries and a little onion onto half the slices of bread.
Sprinkle with chives and a dash of olive oil.
Close and taste.