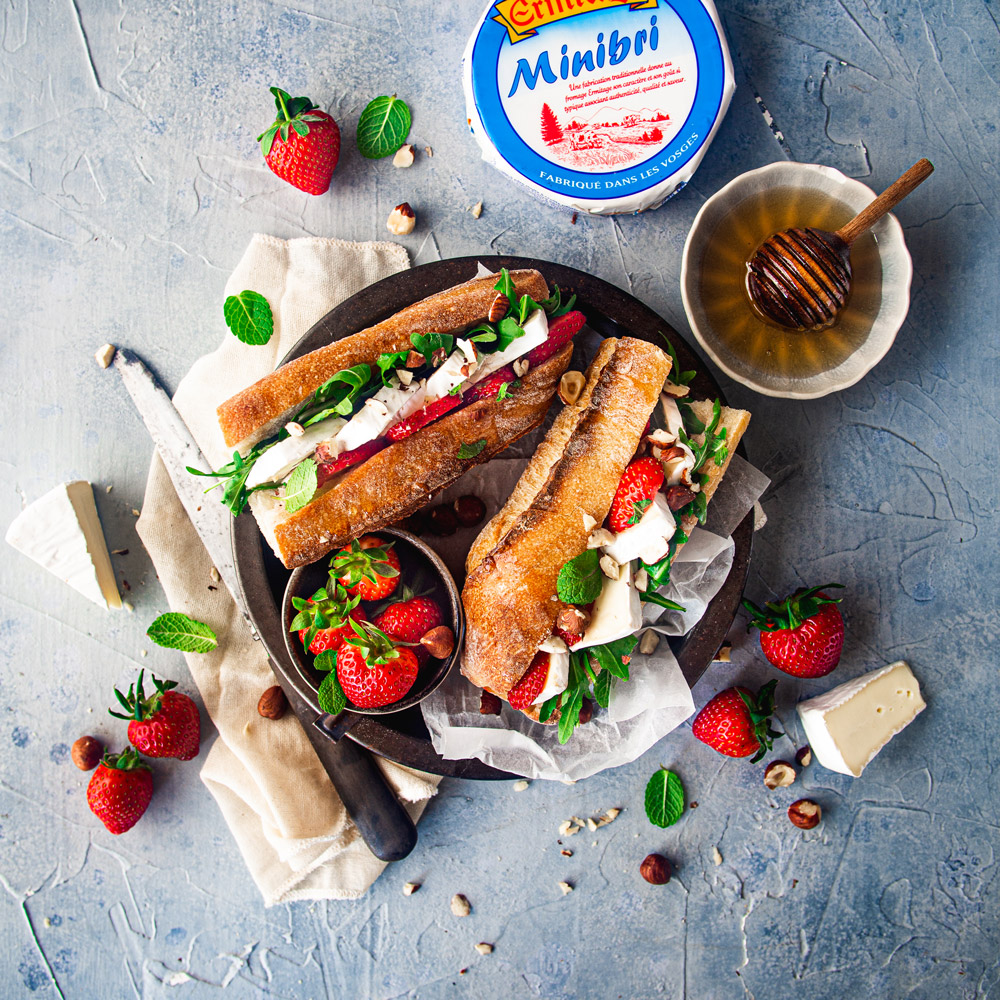 Brie, strawberry, hazelnut and honey sandwich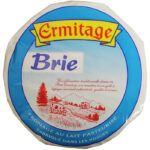 Ermitage cheese used : Brie
Ingredients
½ Minibri Ermitage

1 baguette

3 strawberries

2 teaspoons of honey

2 handfuls of arugula salad

1 small handful of crushed hazelnuts

A little bit of nuts oil

Some leaves of fresh mint

A little bit of Pepper
Preparation
Preheat the oven to 180°C. Roast the whole hazelnuts for 10 minutes. Scrub to remove the skin and chop coarsely.
Put to one side.
Cut a baguette in half, then open each half baguette into two pieces, lengthwise.
Drizzle hazelnut or olive oil over the bread.
Garnish with rocket (washed and patted dry). Place slices of Minibri in each loaf, then season with a twist of freshly ground pepper and top with slices of strawberries.
Sprinkle with crushed hazelnuts, add a drizzle of honey over the filling.
Gourmet tip
This recipe is ideal for a fresh picnic.