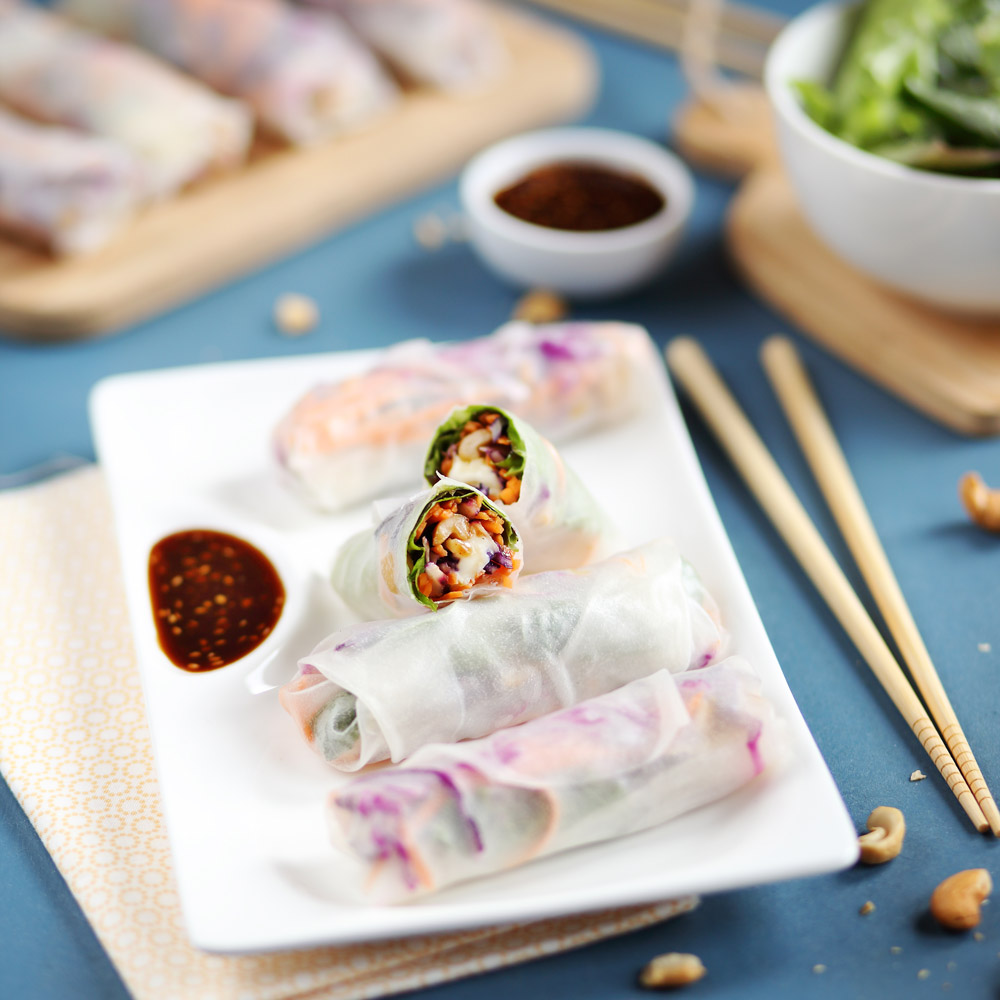 Brie spring rolls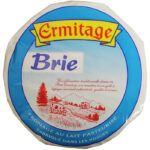 Ermitage cheese used : Brie
Ingredients
8 slices of brie Ermitage

16 rice sheets

2 carrots

1 bowl of red cabbage

1 handful of cashew nut

A little mesclun

1 tablespoon of honey

50g of Ketchup sauce

3cl of soya sauce

1 tablespoon of balsamic vinegar
Preparation
Cut the cheese slices into 3.
Peel the carrots and julienne them.
Crush the cashew nuts.
Place a shallow dish filled with lukewarm water and a clean tea towel on the work surface.
Soak a sheet of rice paper in water until soft, then lay it flat on the tea towel.
In the centre, place a little salad, grated cabbage and carrot. Add cheese along the length.
Fold the left and right sides of the paper over the filling and roll into rolls. Ensure it is well tightened. Repeat with the remaining filling.
Mix the ketchup, vinegar, honey, sesame seeds and soy sauce together. Serve the spring rolls with this sauce.
This recipe was designed by Chef Nini.
You can find all his recipes on: www.chefnini.com
Gourmet tip
Set the spring rolls aside wrapped in cling film to prevent the papers from drying out. Place in the refrigerator until ready to serve.