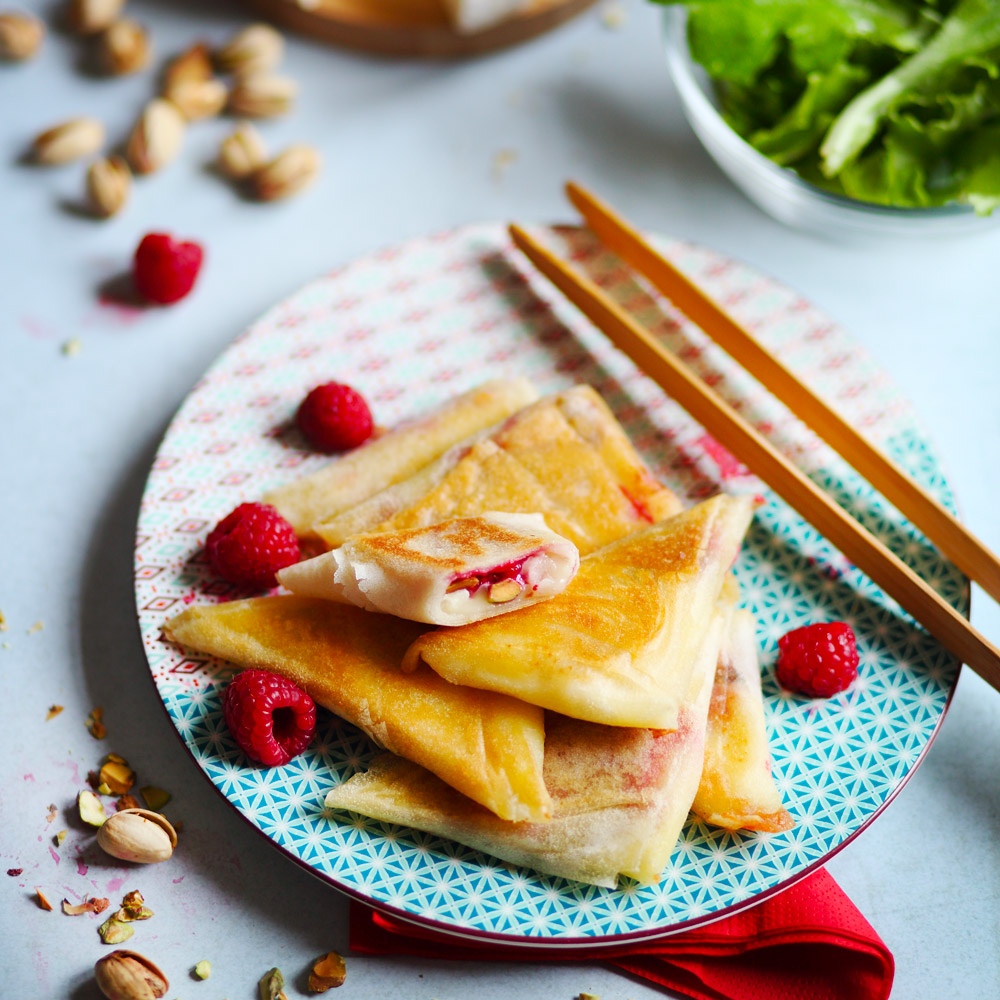 Brie, raspberry and pistachio samosas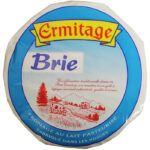 Ermitage cheese used : Brie
Ingredients
½ brie Ermitage

6 brick sheets

125g of raspberries

1 small handful of pistachios

Pepper
Preparation
Cut each sheet of filo pastry in half.
Crush the raspberries and season with pepper.
Crush the pistachios with a knife.
Take half a sheet of filo pastry. Fold over the rounded part to form a rectangle.
Cut a small piece of Brie and place it on the bottom right-hand edge of the rectangle.
Spread with a few raspberries and add crushed toasted pistachios.
Fold the sheet of filo pastry into a triangle.
Brown the samosas in a large pan with a little fat.