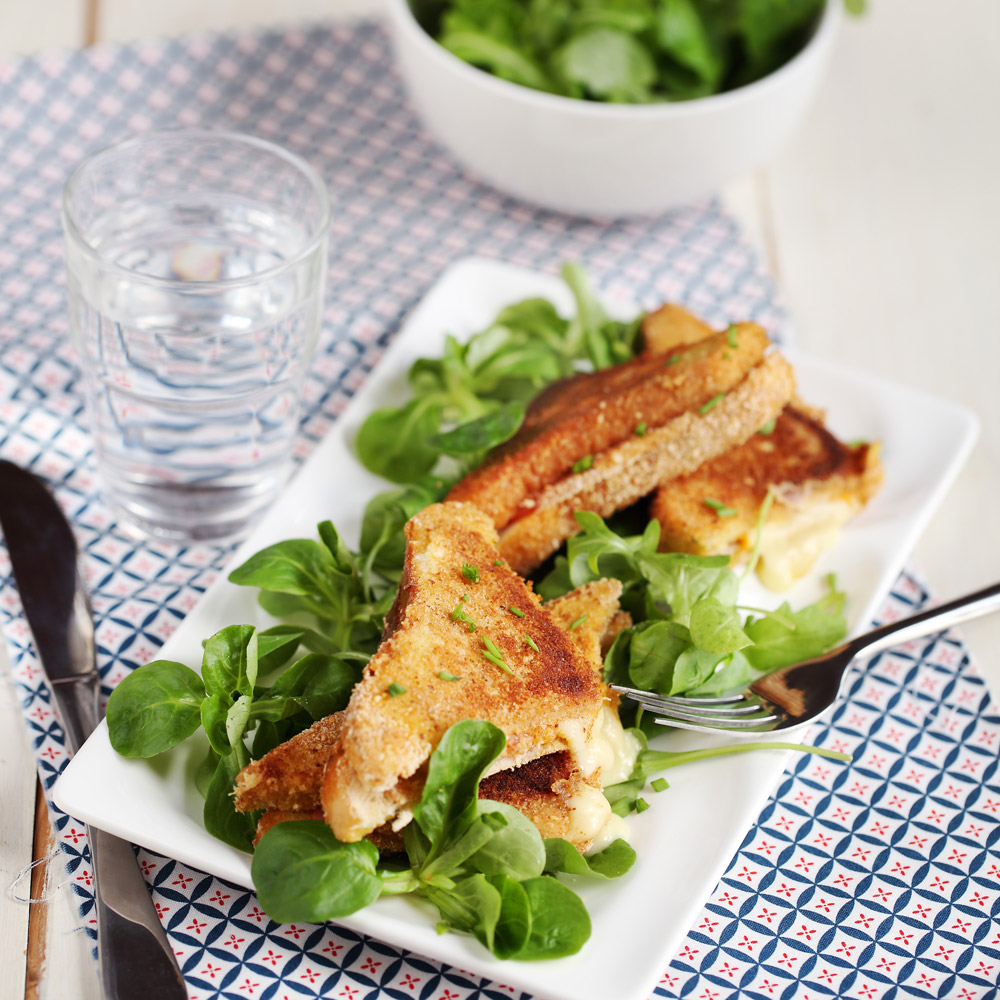 Breaded Croque-monsieur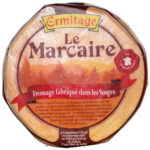 Ermitage cheese used : Marcaire des Vosges
Ingredients
1 Marcaire Ermitage

8 slices of soft bread

12 slices of bacon

3 eggs

1 dish of breadcrumbs
Preparation
Cut the Marcaire into slices.
Spread the cheese and bacon slices on 4 slices of bread.
Seal the sandwiches and cut them into quarters.
Beat the eggs in a shallow dish.
Dip each sandwich quarter into the egg, then into the breadcrumbs.
Heat a large frying pan with fat and brown the sandwiches.
Serve immediately with green salad.
This recipe was designed by Chef Nini.
You can find all his recipes on: www.chefnini.com
Gourmet tip
Add a little onion or mushroom to the croque.