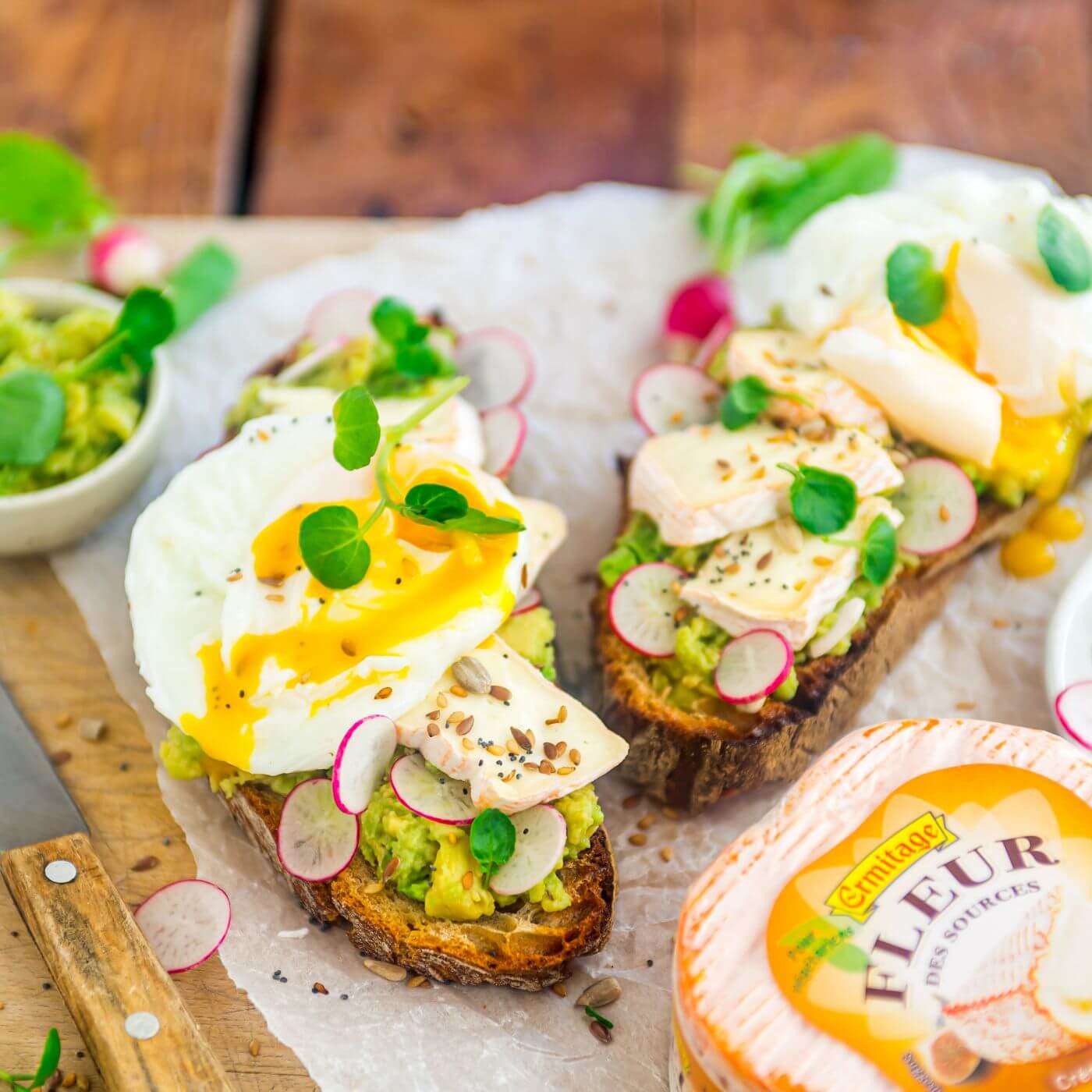 Avocado toast with Fleur des Sources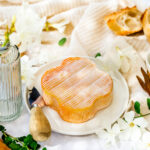 Ermitage cheese used : Fleur des Sources
Ingredients
125g of Fleur des sources

4 large slices of country bread

4 eggs

2 avocado

1 half lime

1 tablespoon of mix of seeds (poppy, sunflower, sesame, flax)

6 radish

A few shoots of cress

White vinegar

Salt

Pepper
Preparation
To make 4 poached eggs:
Bring a large pot of water and a little white vinegar to a simmer.
Break the eggs individually into small containers (a cup or small glass). Take a fork, "swirl" the water, then quickly tip in 1 egg.
Using a spoon, gently fold the white onto the yolk. Leave to cook for 3 minutes. Remove from the water and plunge into cold water to stop the egg cooking further. Dip them quickly back into the hot water just before placing on the toast to warm them. Repeat with each of the 3 eggs.
To make the recipe:
Coarsely chop the avocados into the lemon juice, a little olive oil and season.
Toast the slices of bread.
Arrange the avocado purée on the slices of bread. Spread a few slices of Fleur des Sources and thin slices of radish.
Place the poached eggs on top. Sprinkle with a few seeds, sea salt and pepper.
Add a few watercress shoots and enjoy quickly.