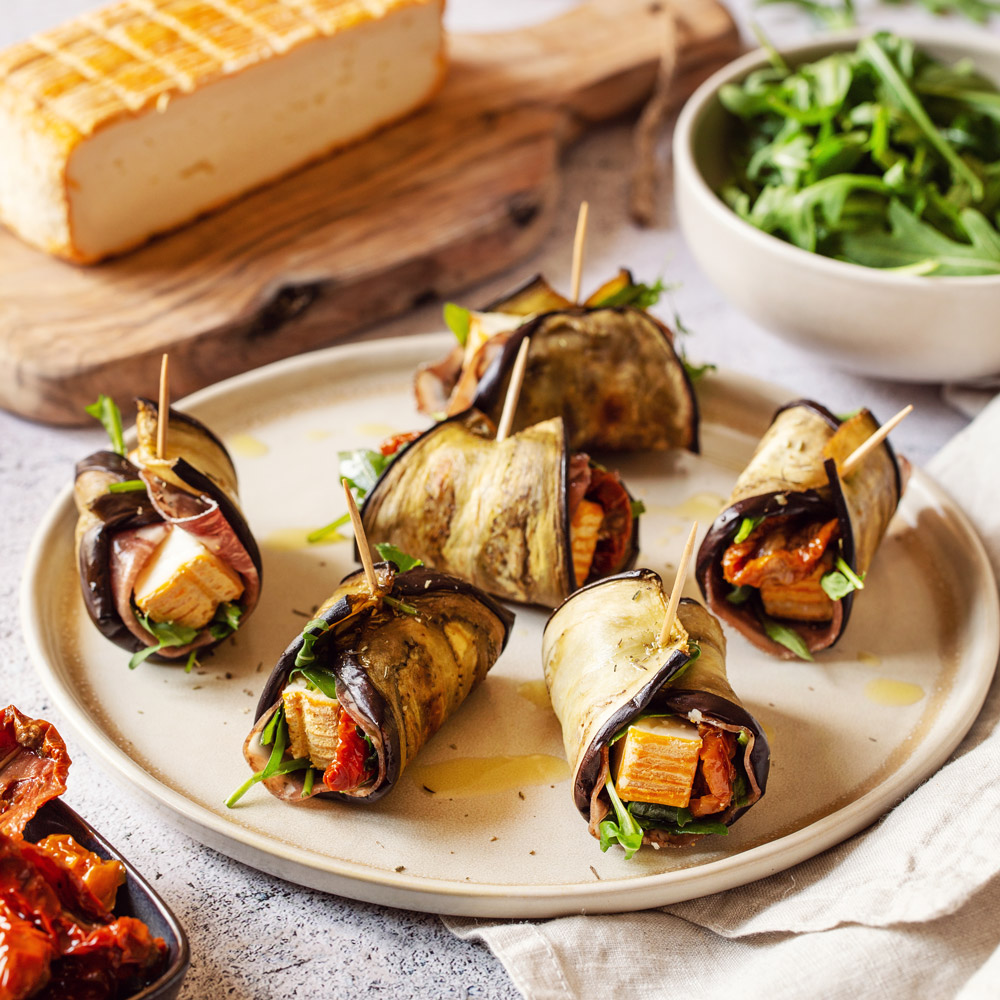 Aubergine rolls with Lingot d'Or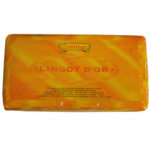 Ermitage cheese used : Lingot d'Or
Ingredients
1 portion of Lingot d'Or Ermitage

2 small eggplants

1 bowl of arugula salad

12 petals of tomato confit

12 slices of pancetta

From the olive oil

A pinch of provence herbs

A pinch of Salt

A pinch of Pepper
Preparation
Cut 12 thin slices of aubergine lengthways.
Place flat on a baking tray covered with baking paper. Add salt and pepper and season with a little oil and Provencal herbs.
Preheat the oven to 180°C and bake for 15-20 minutes. Allow to cool.
For each slice of aubergine, place a slice of pancetta, some rocket, a petal of tomato confit and a piece of Lingot d'Or.
Roll up and hold together with a pick.