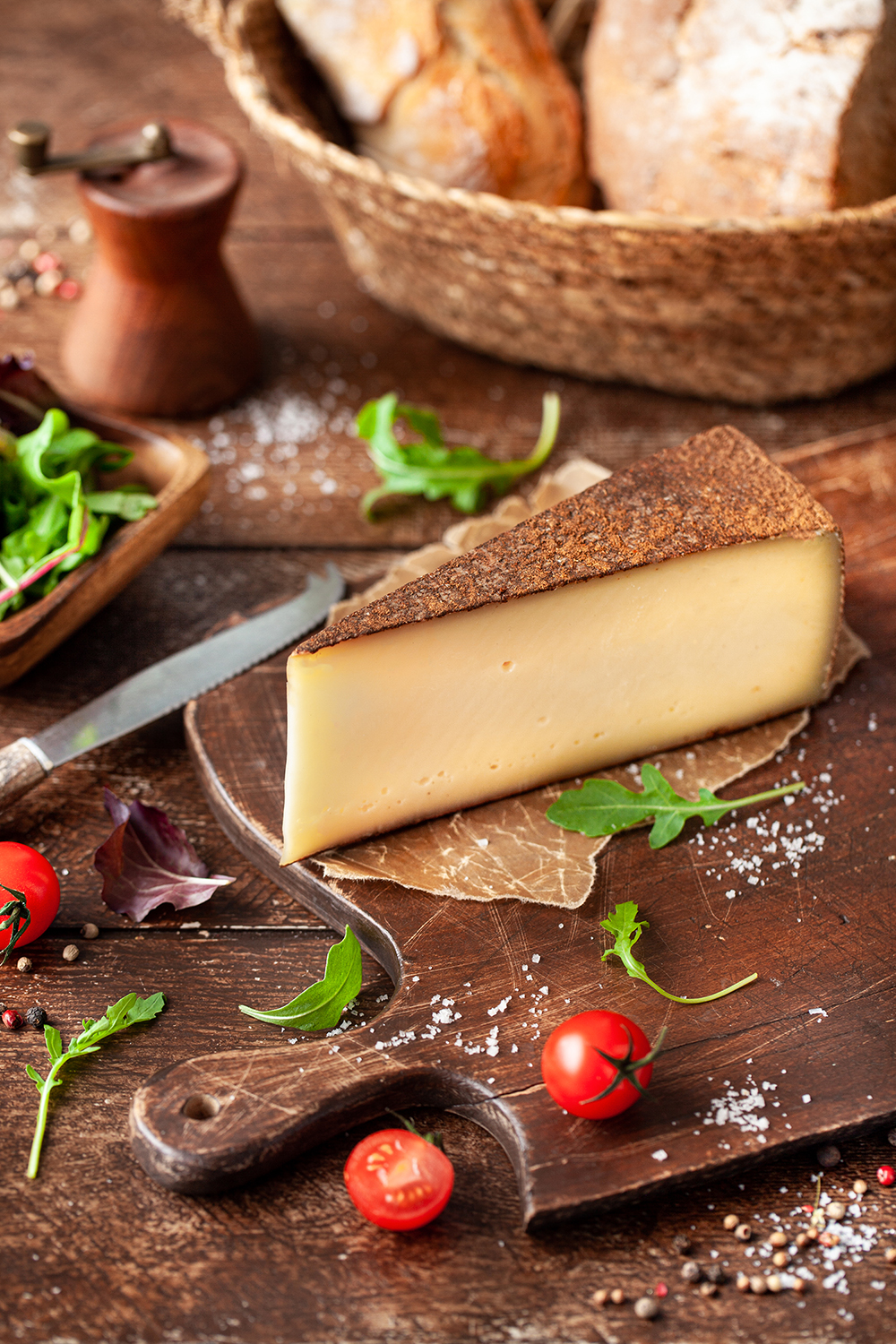 Tome du Lomont
As good cold as hot, its rind is rubbed with white wine and herbs, to delight the taste buds.
Made at the gateway to the Jura, in the Pays de Clerval, the Tome du Lomont evokes the Lomont massif from which it takes its name. Its flavour is unique: derived first and foremost from the preserved and wild nature of the Jura Mountains. Its taste is heightened in a traditional maturing process, in which it is rubbed with white wine, spices and aromatics!
Our manufacturing and refining teams have kept the secret of its rustic rind and its melting interior to offer you a pleasure hitherto unknown.
Read more
Nutritional information
Ingredients
Nutrition Information
Ingredients
Milk, salt, ferments (including milk), coagulating enzymes, preservative: natamycin, white wine (traces), spices and herbs (thyme (0.6% approx.), paprika (0.6% approx.) and pepper (0.45% approx.)
Nutrition Information
Per 100g:
Energy: 1680 kJ / 405 kcal
Fat: 33g of which saturates: 23g
Carbohydrates: 1.0g of which sugars: 1.0g
Protein: 26g
Salt: 1.50g
Calcium: 664mg