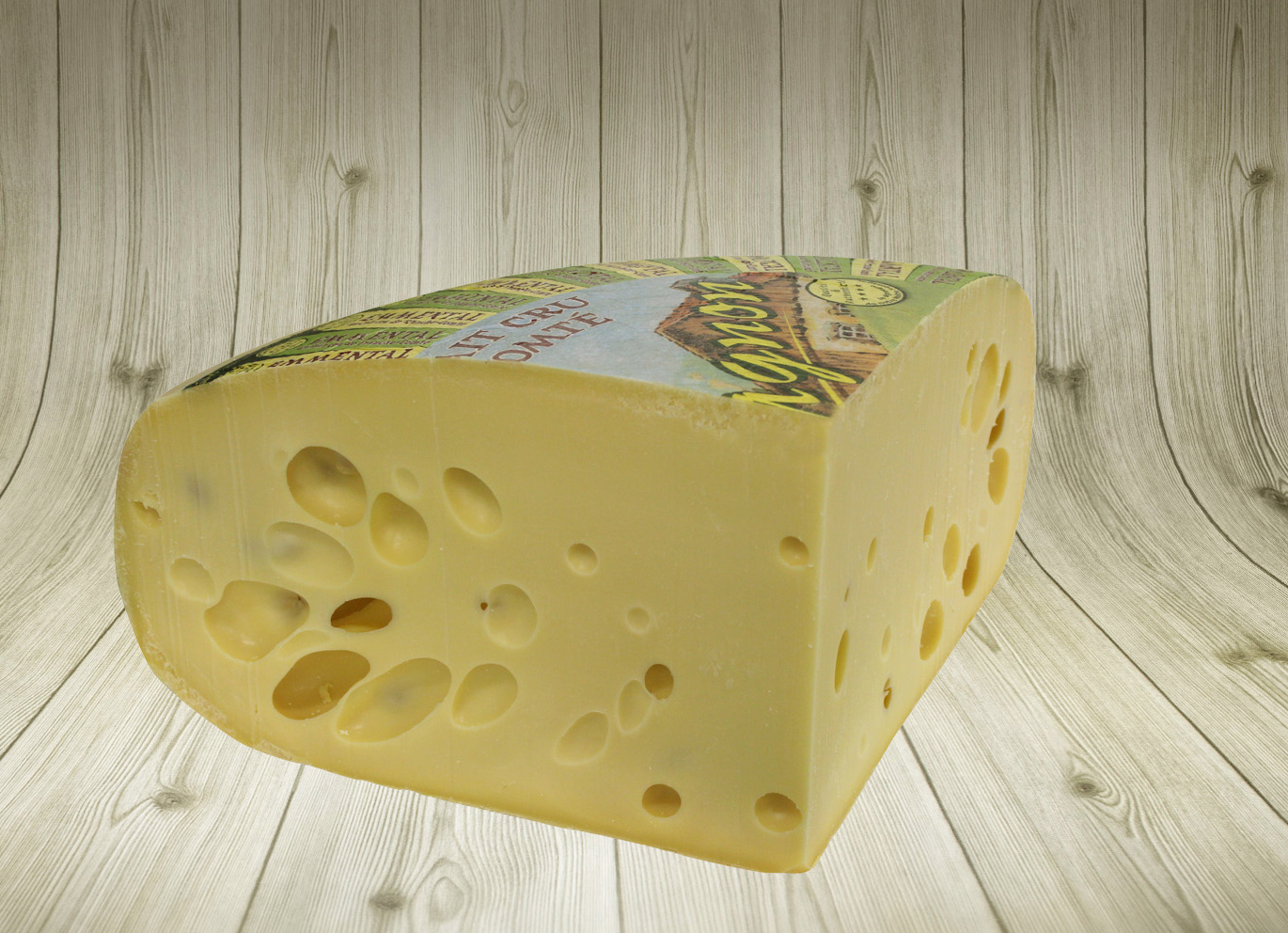 Raw milk Emmental
A sensation of character and taste!
Made from raw milk according to an ancestral recipe, Le Montagnon raw milk Emmental develops a fruity flavour characteristic of the mountainous massifs of Eastern France.
Traditionally matured for a minimum of 10 weeks to develop its taste and to perfect its supple and creamy texture, raw milk Emmental contains a diverse microflora for a rich taste.
Read more
Nutritional information
Ingredients
Nutrition Information
Ingredients
Raw milk, salt, ferments (including milk), rennet
Nutrition Information
Per 100g:
Energy: 1676 kJ / 404 kcal
Fat: 31.5g of which saturates: 18.8g
Carbohydrates: 1.0g of which sugars: 1.0g
Protein: 29g
Salt: 0.40g