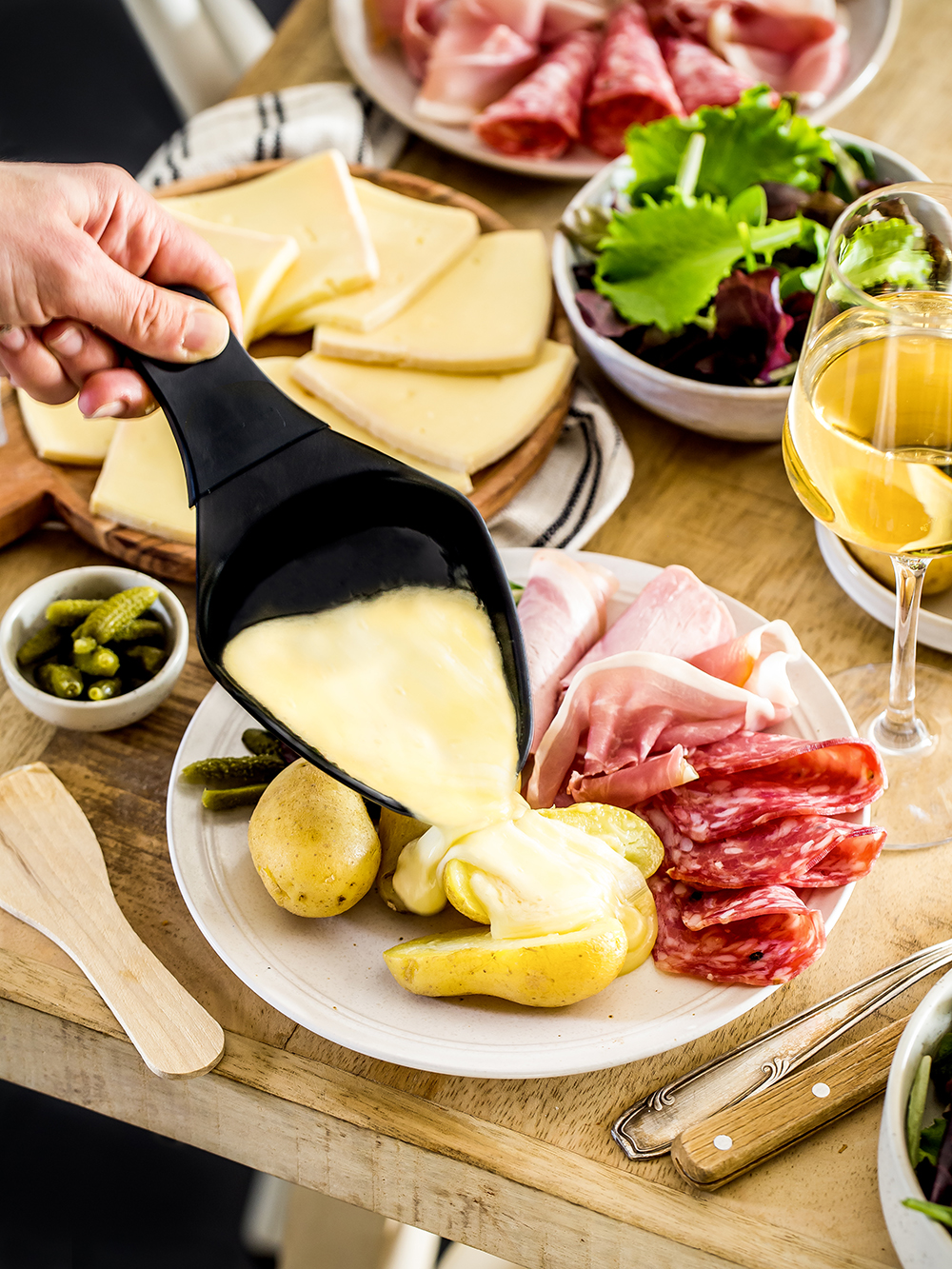 Raclette Label Rouge
Ermitage Raclette Label Rouge is manufactured in such a way as to guarantee control over the entire production process, safety and traceability.
The milk used to make Raclette Label Rouge comes from selected farms that respect good farming practices.
The cheeses are free of colouring agents and preservatives and are matured for a minimum of 10 weeks on spruce boards to allow the flavours to develop properly.
At the end of the maturing process, the cheeses are sorted according to shape, colour, taste and texture of the rind and interior.
Read more
Nutritional information
Ingredients
Nutrition Information
Ingredients
Milk, salt, ferments (including milk), rennet.
Nutrition Information
Per 100g:
Energy: 1495 kJ / 360 kcal
Fat: 28g of which saturates: 18g
Carbohydrates: 1.0g of which sugars: 1.0g
Protein: 26g
Salt: 1.80g