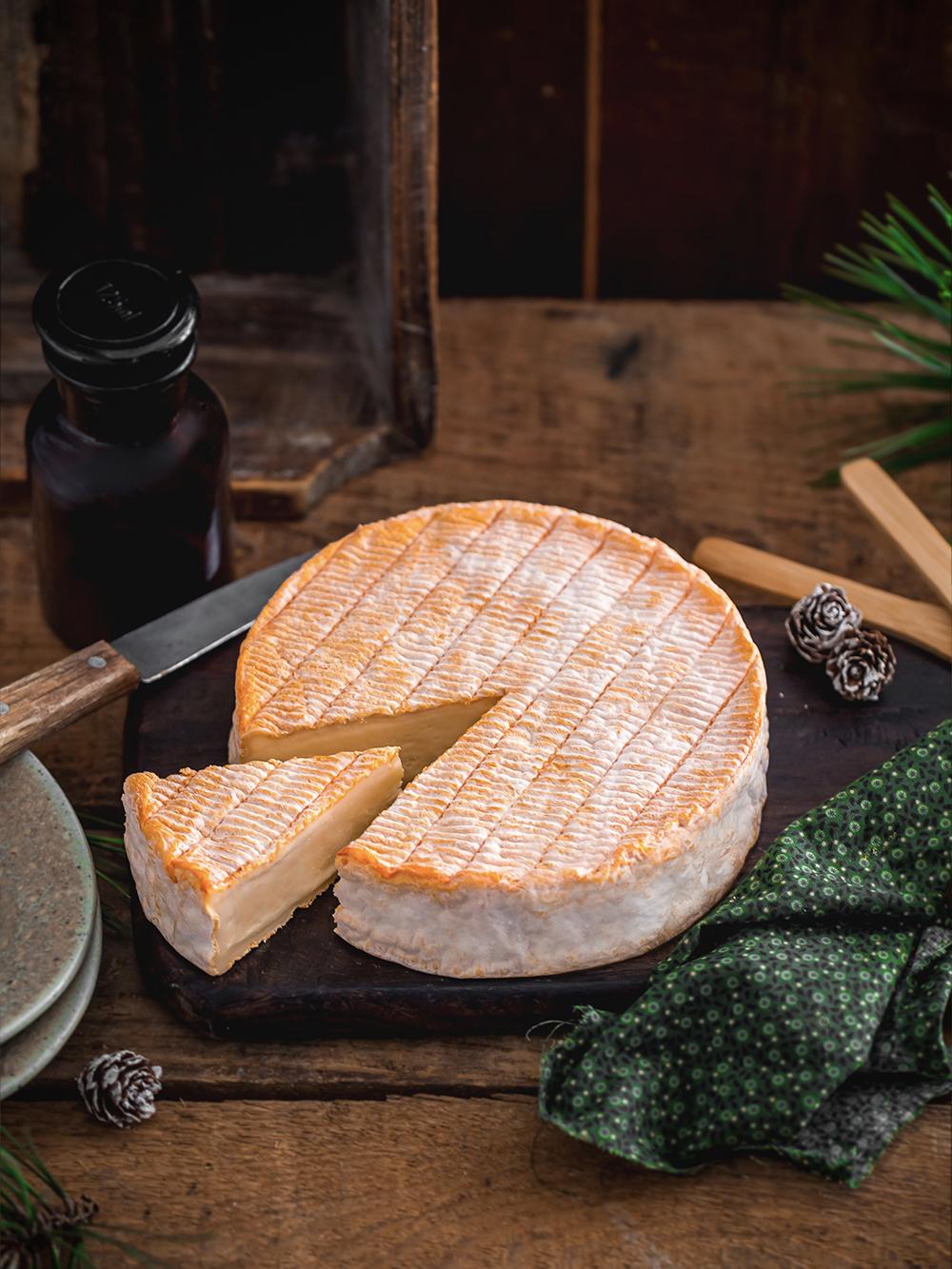 Marcaire des Vosges
Soft and fluffy, it is supple and melts-in-the-mouth, a delight for the whole family!
Marcaire des Vosges is an authentic Vosges cheese which owes its name to the cowherd who took his herd of cows to graze on the hilly slopes of the Vosges during transhumance. It recalls the cosiness of farmhouse inns and Marcaire meals enjoyed with a view over meadows and blue peaks.
Its orange rind and characteristic flavour give it its personality. Specially matured, it can be eaten hot as a main course or cold on a cheese board.
Read more
Nutritional information
Ingredients
Nutrition Information
Ingredients
Milk, salt, ferments (including milk), rennet, colour (rind): annatto norbixin
Nutrition Information
Per 100g:
Energy: 1356 kJ / 327 kcal
Fat: 27g of which saturates: 19g
Carbohydrates: 1.0g of which sugars: 1.0g
Protein: 20g
Salt: 1.40g
Calcium: 530mg