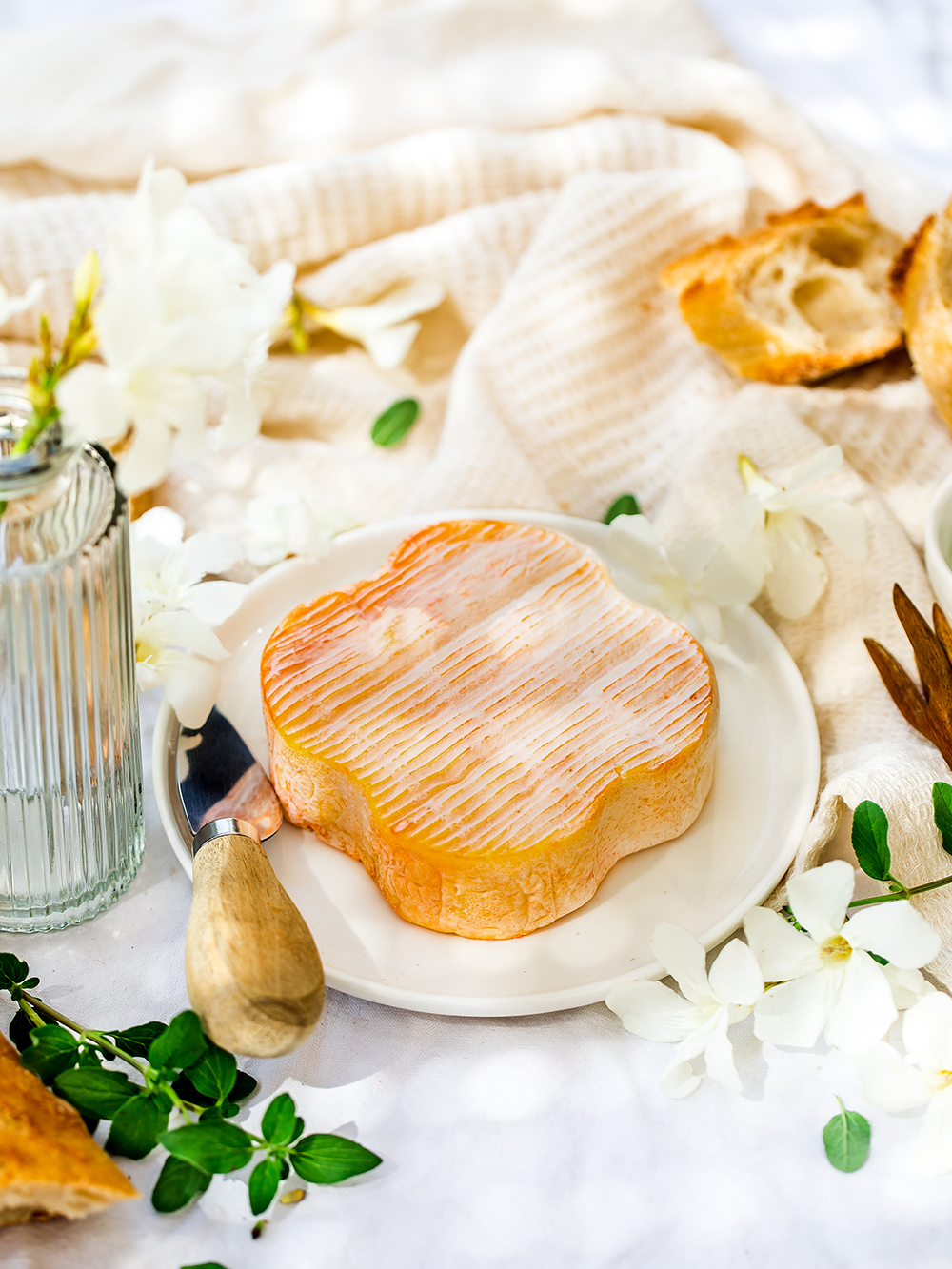 Fleur des Sources
Beneath its beautiful orange rind lies a creamy, melting texture with subtle aromas that will delight cheese lovers.
Made in the wetlands of the Vosges, Fleur des Sources is creamy and melting and pleases the whole family.
It can be enjoyed at any time of day: as a snack, as a canape or in meals. Its unique and identifiable 4-petal shape also allows for easy portioning.
Read more
Nutritional information
Ingredients
Nutrition Information
Ingredients
Milk, salt, ferments (including milk), coagulant, beta carotene
Suitable for vegetarians
Nutrition Information
Per 100g:
Energy: 1544 kJ / 373 kcal
Fat: 33g of which saturates: 23g
Carbohydrates: 1.0g of which sugars: 1.0g
Protein: 18g
Salt: 1.2g