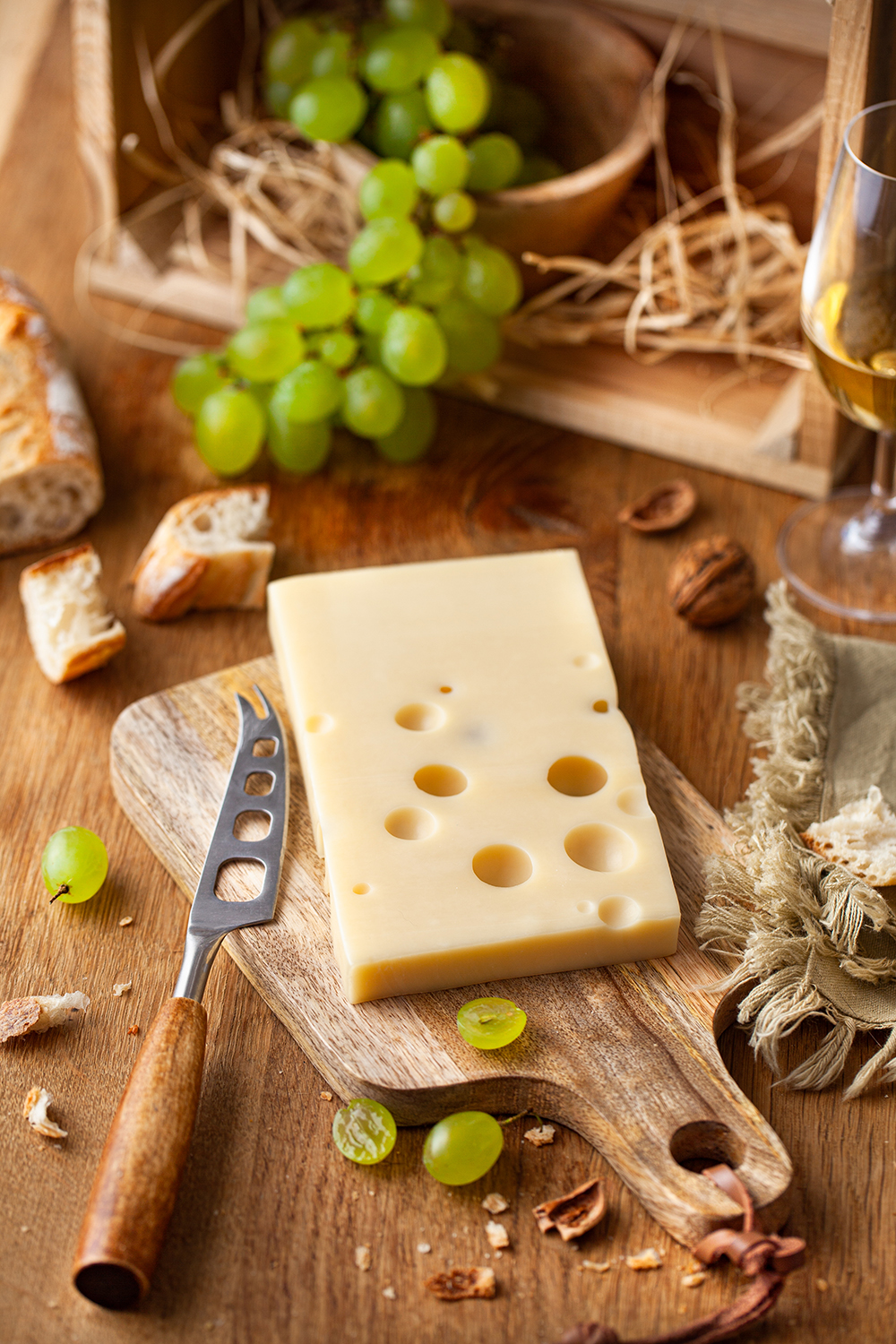 Emmental
A melting texture with an authentic milk taste.
Aged for 6 weeks to develop all its flavours, Ermitage Emmental can be enjoyed both hot and cold. It is ideal for cheese boards and small meals, bringing character and deliciousness to salads, wraps, bagels… or hot in everyday recipes, enhancing pizzas and gratins or creating even creamier sauces.
Its softness will please the whole family!
Read more
Nutritional information
Ingredients
Nutrition Information
Ingredients
Milk, salt, ferments (including milk), microbial coagulant
Suitable for vegetarians
Nutrition Information
Per 100g:
Energy: 1566 kJ / 377 kcal
Fat: 29g of which saturates: 20g
Carbohydrates: 1.0g of which sugars: 1.0g
Protein: 28g
Salt: 0.70g
Calcium: 1000mg