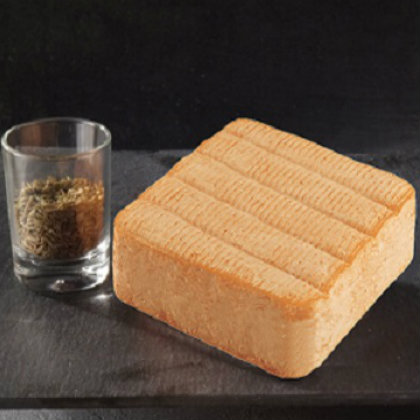 Carré Roussot
Its orange colour suggests its smoothness and its sweet and typical flavour becomes more pronounced during its maturation under paper.
The name Le Roussot is derived from the vocabulary of the cheesemaker; when the maturing process has reached its optimum stage, the cheese then takes on its pretty red colour. It is a prelude to unforgettable gourmet moments!
Le Roussot can be eaten in a variety of ways: on its own with jacket potatoes, in everyday recipes, on a slice of bread and, of course, it has a special place on a cheese board at the end of a meal.
Read more
Nutritional information
Ingredients
Nutrition Information
Ingredients
Milk, salt, ferments (including milk), microbial coagulant, colouring (rind): annatto norbixin
Suitable for vegetarians
Nutrition Information
Per 100g:
Energy: 1544 kJ / 373 kcal
Fat: 33g of which saturates: 23g
Carbohydrates: 1.0g of which sugars: 1.0g
Protein: 18g
Salt: 1.2g
Discover our recipe suggestions