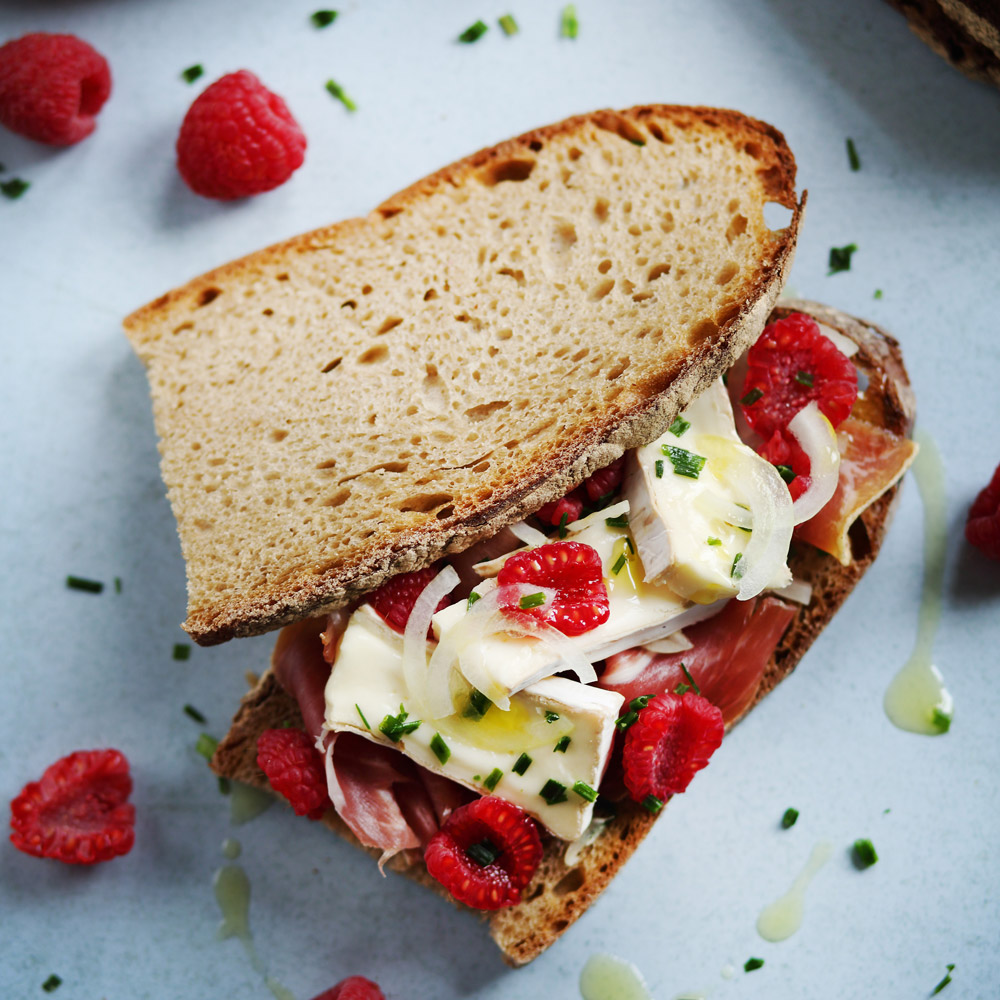 Camembert Royal
A Camembert full of character!
Matured in the ripening rooms, our Camembert Royal develops decided aromatic notes. Beneath its thin white rind lies a tender soft substance, a chalky centre and a traditional taste.
As a table cheese, hot, as an canape – Camembert Royal can be eaten both hot and cold.
Read more
Nutritional information
Ingredients
Nutrition Information
Ingredients
Milk, salt, ferments (including milk), microbial coagulant
Suitable for vegetarians
Nutrition Information
Per 100g:
Energy: 1134 kJ / 273 kcal
Fat: 21g of which saturates: 15g
Carbohydrates: 1.0g of which sugars: 1.0g
Protein: 20g
Salt: 1.60g
Calcium: 384mg