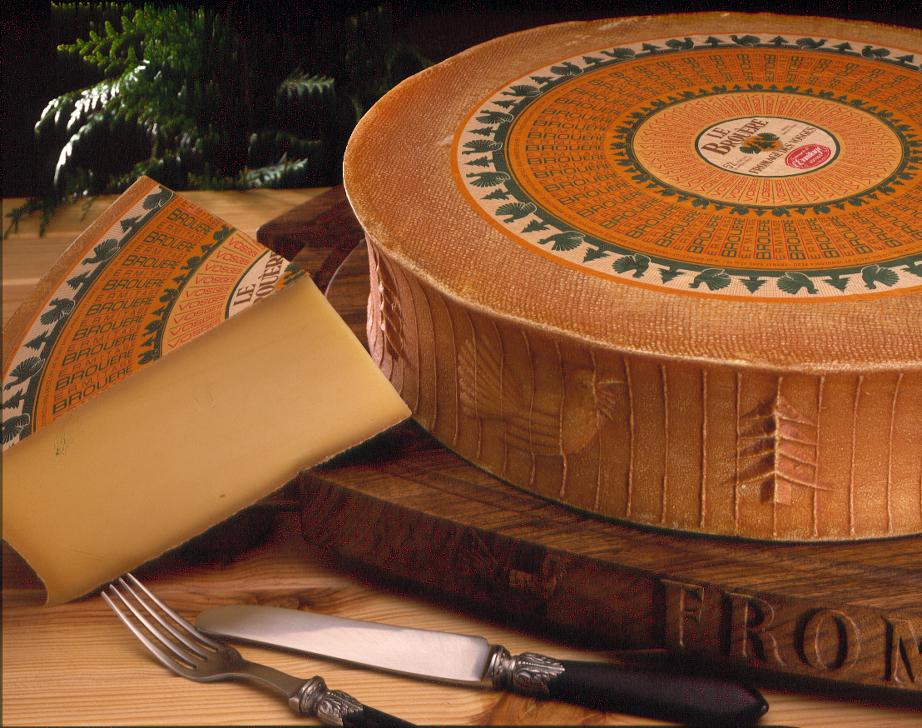 Brouère
A typical Vosges cheese for the whole family
With its 12kg wheel and 13cm diameter, Brouère is the smallest of our long-life cheeses. Its rind, embossed with fir trees and Bruyère cockerels that speak to the origin of this mountain cheese, makes it recognisable at first glance.
Its golden rind protects its fruity substance and fine taste. Its inimitable taste is enhanced by a slow maturing process of at least 4 months. It is a staple table cheese for the whole family!
The saying goes that Brouère was the first cheese in space.
In December 2010, SpaceX launched its Dragon capsule into space – a prototype canteen to resupply the International Space Station. The Dragon capsule fell back into the Pacific Ocean after two circumnavigations of the Earth and – amazingly – it contained a wheel of Brouère. The story goes that the capsule's contents was kept secret until the end of the flight. Elon Musk, CEO of SpaceX, said: "If you like Monty Python, you'll love our secret. A tribute, it seems, to a Monty Python Flying Circus sketch, in which John Cleese tries to buy cheese from a cheesemonger who had no cheese…
Read more
Our medals
2021: Gold Medal "I see life in the Vosges Terroir!"
Created by the Departmental Council and the Vosges Chamber of Agriculture, the label "I see life in the Vosges Terroir!" is obtained by approval commission, chaired by a Vosges chef. The products are tasted anonymously and judged on taste, smell, texture and appearance. Only those that receive more than 13/20 are labelled.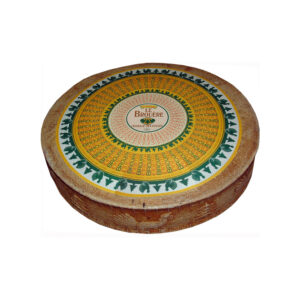 Nutritional information
Ingredients
Nutrition Information
Ingredients
Milk, salt, ferments (including milk), microbial coagulant
Suitable for vegetarians
Nutrition Information
Per 100g:
Energy: 1694 kJ / 408 kcal
Fat: 32g, of which saturates: 22g
Carbohydrates: 1.0g, of which sugars: 1.0g
Protein: 29g
Salt: 0.60g
Calcium: 1000mg