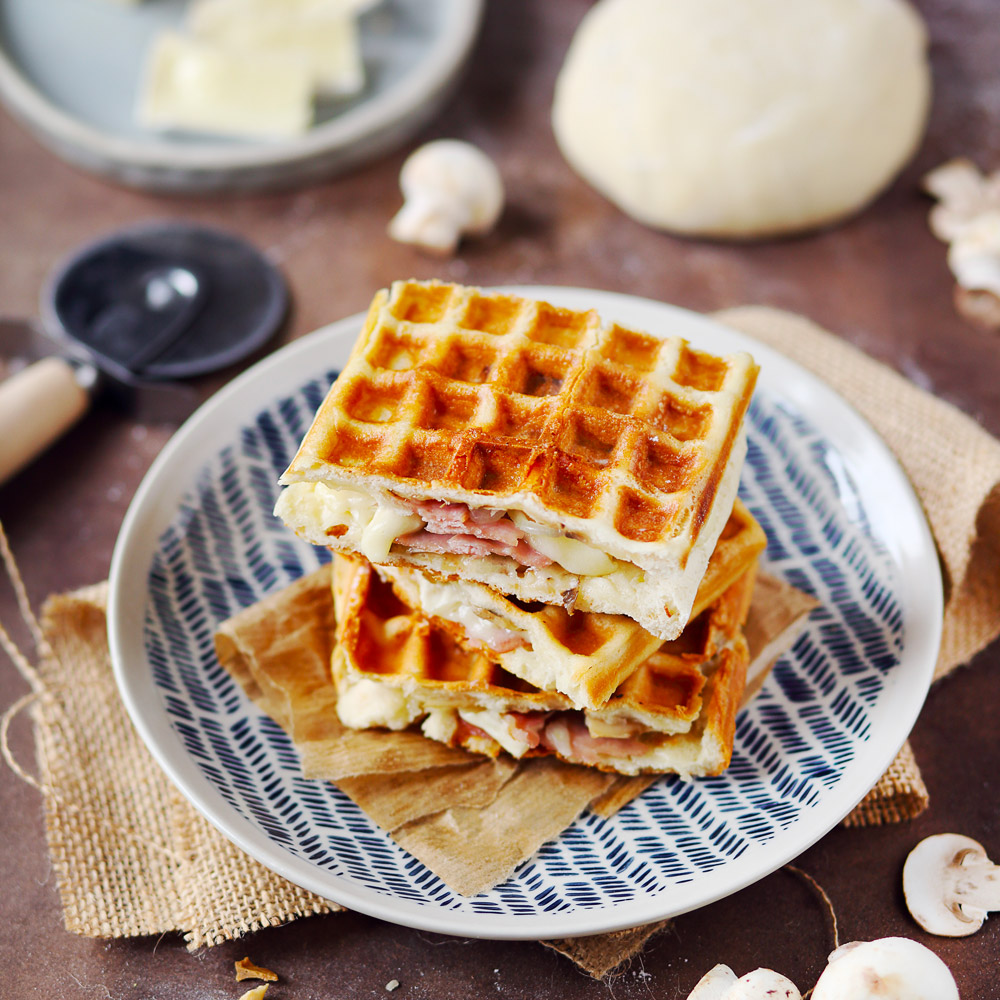 Waffle pizza with Carré de l'Est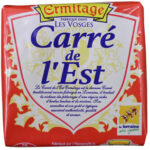 Ermitage cheese used : Carré de l'Est
Ingredients
8 slices of Carré de l'Est Ermitage

4 pastas with pizza

2 large mushrooms of Paris

8 slices of bacon

1 onion
Preparation
Cut out 4 rectangles the size of your waffle iron from the pizza dough.
Peel and chop the onion and sauté it in a pan with a little fat.
Chop the mushrooms finely.
Divide the mushrooms, onion, bacon slices and slices of Carré de l'Est among 4 rectangles of pastry.
Close the pizzas, seal the edges and flour each pizza.
Heat the waffle iron, oil the baking tray on both sides and cook the pizzas.
Close the waffle iron and cook until the pizza is golden brown.
This recipe was designed by Chef Nini.
You can find all his recipes on: www.chefnini.com