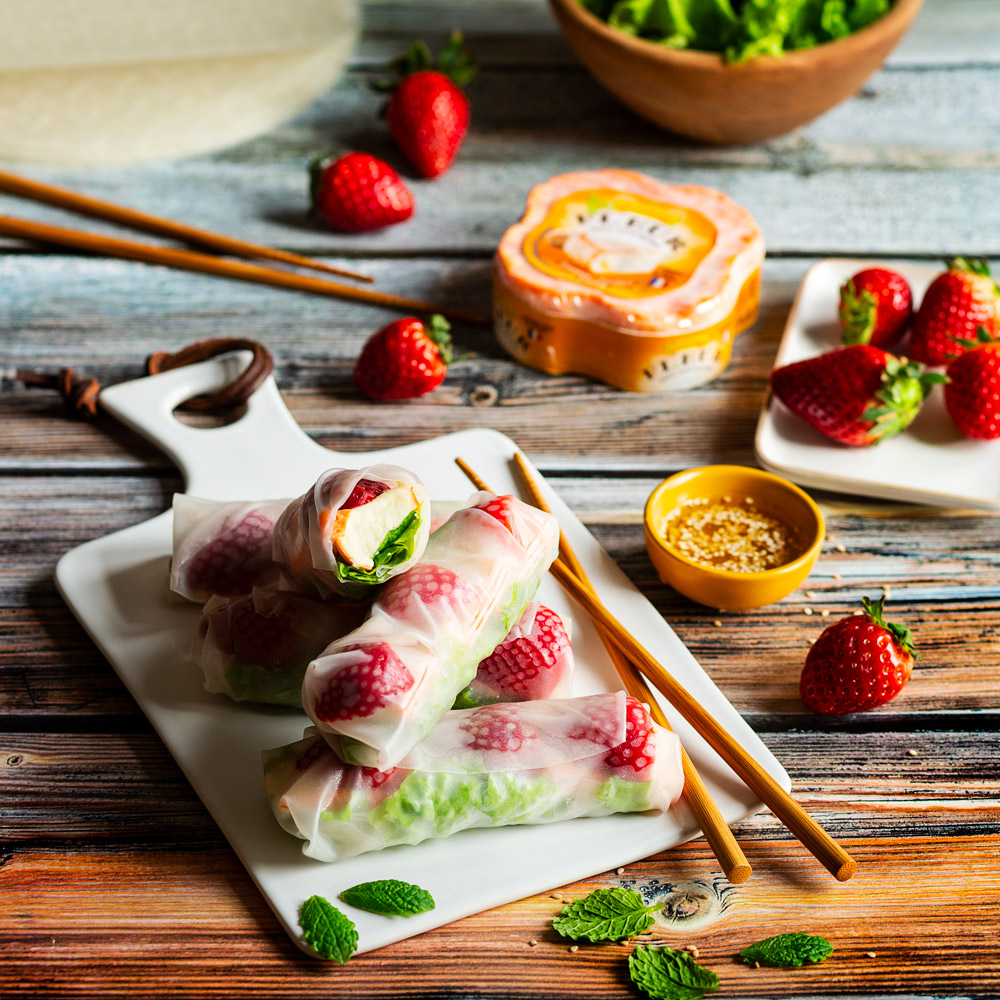 Spring rolls with strawberries and Fleur des Sources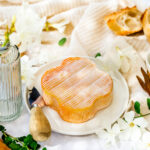 Ermitage cheese used : Fleur des Sources
Ingredients
1 Fleur des sources

8 rice sheets

20 strawberries

16 leaves of fresh mint

1 bowl of batavia

1 lemon

1 tablespoon of sunflower oil

A few seeds of sesame

Salt

Pepper
PREPARATION
Cut the Fleur des Sources into 4 pieces and then slice each quarter to obtain 24 slices.
Hull the strawberries and cut them in half.
Pour water into a bowl and dip a rice paper sheet into it until it becomes soft.
Place on a cloth.
Place 3 strawberry halves side by side in the centre. Place 3 slices of cheese, 2 mint leaves and salad on top. Drizzle with olive oil.
Fold the left and right edges over the filling and roll the rice paper over itself.
Repeat with the remaining ingredients.
Emulsify the juice of ½ a lemon with the sesame oil. Add a pinch of sesame seeds. Serve the spring rolls with this dressing.