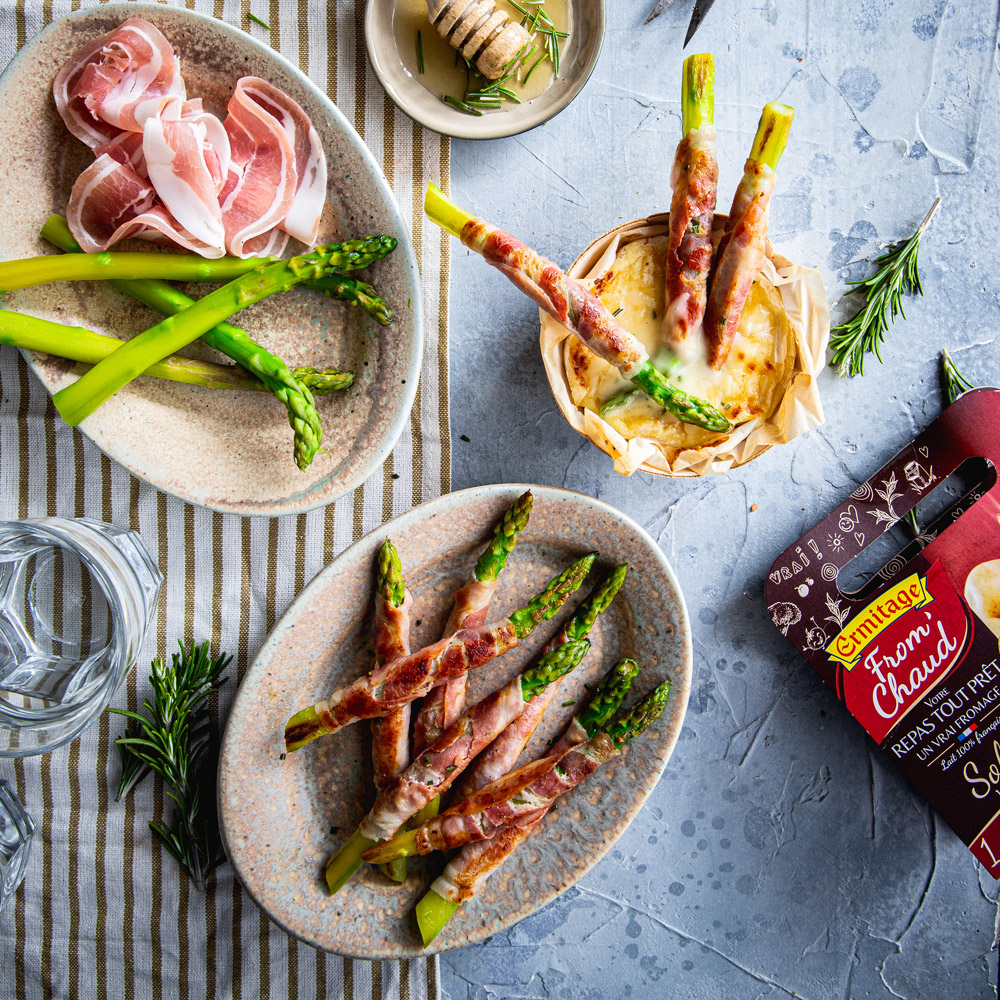 Grilled asparagus with pancetta and From'Chaud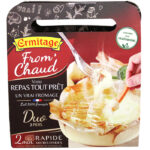 Ermitage cheese used : From'Chaud
Ingredients
200g of From' Chaud

20 asparagus

20 slices of pancetta

1 fillet of olive oil

1 teaspoon of honey

Some rosemary

Pepper
Preparation
Preheat the oven to 190°C.
Clean the asparagus, remove the stalks and peel them slightly, especially if they are large spears.
With a knife, spread a small amount of olive oil, a teaspoon of honey and finely chopped fresh rosemary onto the hot From'Chaud. Bake for 10 minutes.
Bring a pan of salted water to the boil. As soon as the water boils, tip in the asparagus for 3-4 minutes. They should be al dente.
Plunge them into iced water to prevent further cooking.
Roll each asparagus spear in a slice of pancetta.
Heat a frying pan and add a drizzle of olive oil to fry the asparagus-pancetta roll, until the latter is well coloured. This should be done quickly so as not to overcook the asparagus. If necessary, do not cook all the asparagus at the same time.
Pepper the From'Chaud and quickly dip the asparagus in it before it runs out!