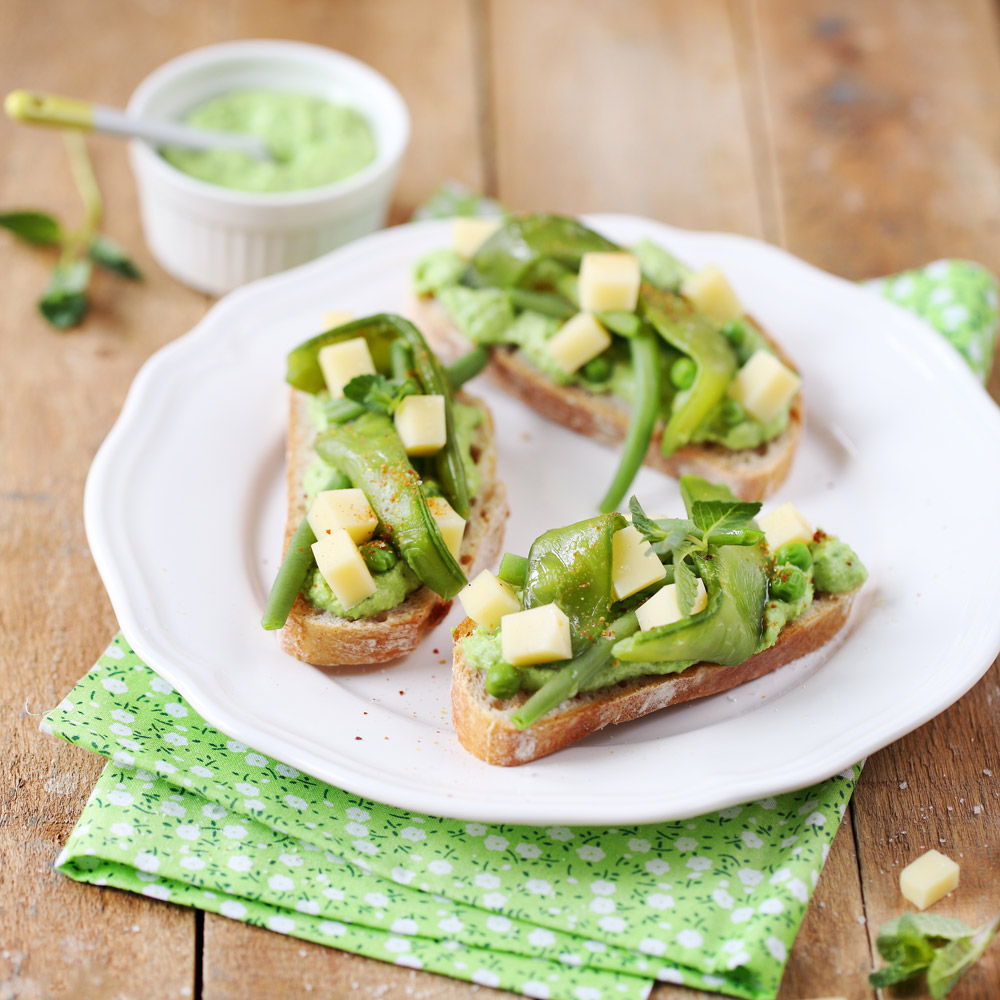 Green vegetable and Emmental bruschetta
Ermitage cheese used : Emmental
Ingredients
20g of Emmental Ermitage

½ baguette

80g of cottage cheese

4 sheets of fresh mint

100g of beans

100g of gourmet peas

100g of peas

Sea Salt

A pinch of espelette pepper
Preparation
Cook the peas in a pan of boiling salted water for 5 minutes. Drain and let cool.
Mix the peas (keep some for the toast) with the fromage blanc and the mint. Season with salt and pepper.
Bring another pot of salted water to the boil and immerse the beans and snow peas. Cook for 10 minutes.
Drain and allow to cool completely.
Cut the Emmental cheese into small cubes.
Cut the bread into 4 slices.
Spread the cream of pea soup and spread the green vegetables over the top. Finish with the Emmental cheese cubes.
Sprinkle with sea salt and Espelette pepper.
Gourmet tip
To keep the vegetables green, use bicarbonate of soda instead of salt in the cooking water. But take care to reduce the cooking time by a few minutes. Bicarbonate of soda speeds up the cooking process.