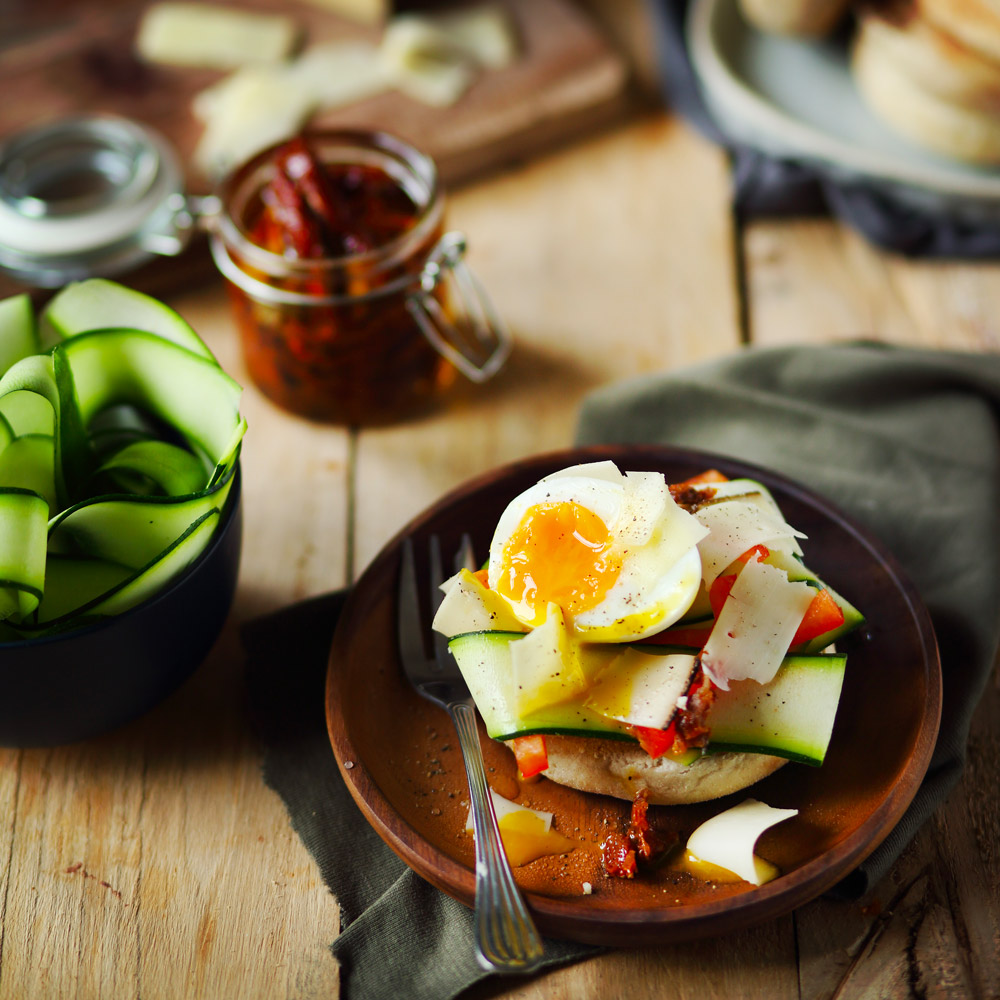 English muffins with vegetables, Tome du Lomont shavings and a soft-boiled egg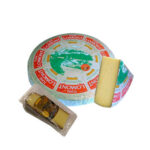 Ermitage cheese used : Tome du Lomont
Ingredients
A piece of Tome du Lomont

2 english muffins

½ zucchini

¼ red bell pepper

3 petals of tomato confit

2 eggs

Pepper
Preparation
Toast the muffins in a toaster and cut them in half.
Peel the courgette into tagliatelle with a vegetable peeler.
Cut the pepper into strips.
Cut the confit tomatoes into small pieces.
Place courgette, pepper and tomato confit on each loaf.
Add shaved Tome du Lomont cheese.
Bring a pan of water to the boil and cook the eggs for 6 minutes.
Peel the eggs and cut them in half.
Place each egg half on the muffins. Add pepper.