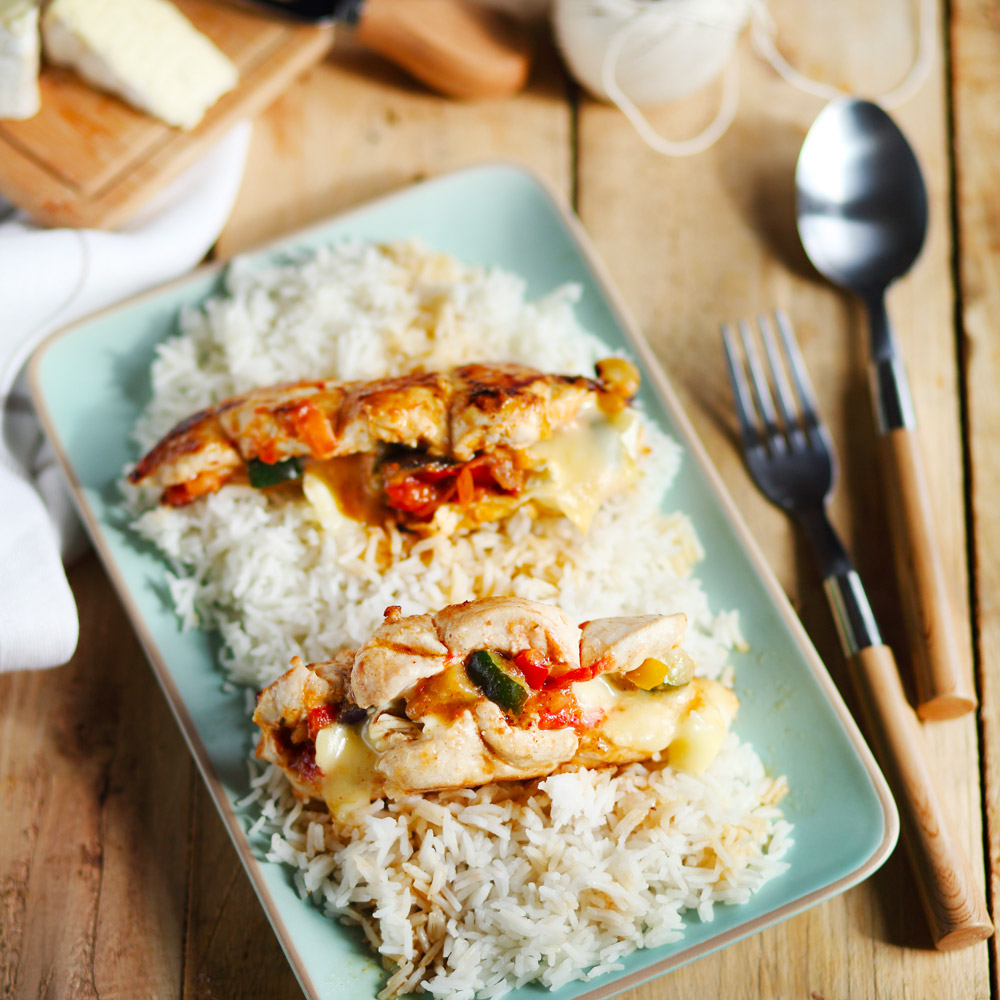 Chicken breast stuffed with ratatouille and Minibri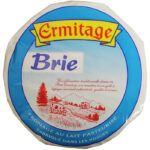 Ermitage cheese used : Brie
Ingredients
1 Minibri Ermitage

4 whites of chicken

4 tomatoes

2 zucchinis

1 eggplant

1 onion

Salt

Pepper
Preparation
Peel and chop the onion.
Dice the courgettes, aubergine and tomatoes.
Heat some olive oil in a pan and fry all the vegetables together. Season with salt and pepper, drizzle with honey and sprinkle with thyme. Stir regularly and cook for 30 minutes until the vegetables are perfectly cooked and confited.
Cut the chicken breasts into a wallet shape.
Place ratatouille and 2 slices of Minibri on top.
Seal and secure with kitchen twine.
Heat a pan with a little fat and cook the chicken breasts.
Once the cooking time has ended, add a little water to create a small sauce.