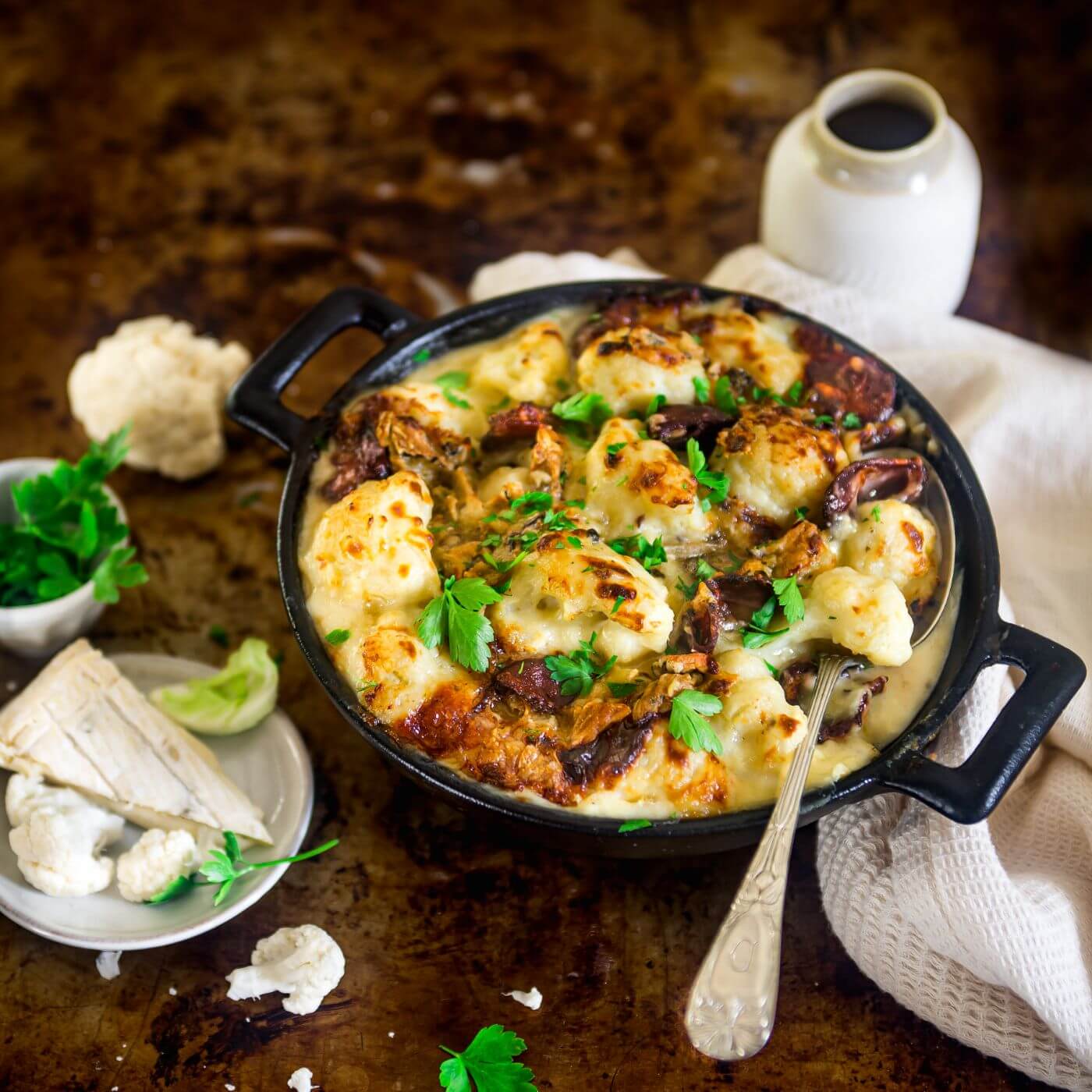 Cauliflower and duck breast gratin with Forest Tartiflette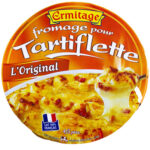 Ermitage cheese used : Tartiflette cheese
Ingredients
250g cheese for Ermitage forest tartiflette

1 cauliflower

100 g of slices of dried duck breast

50cl of milk

50g of butter

45g of wheat flour

Some Fresh parsley

Salt

Pepper
Preparation
Wash the cauliflower and cut into florets. Bring a pan of salted water to the boil and cook the florets for 7-10 minutes (they should be tender but firm). To reduce the strong taste of the cauliflower, cook it in a pan twice for 5 minutes, changing the water each time. Drain, set aside.
Preheat the oven to 180°C.
Prepare a béchamel sauce: melt the butter in a saucepan without browning it. Add the flour and mix with a whisk. Cook for 2-3 minutes. Add the simmering milk gradually, mixing well to obtain a smooth, creamy sauce. Off the heat, add 100 g of Forest Tartiflette cheese cut into pieces, salt and pepper.
Cut half the duck breast into small pieces and add to the béchamel sauce with the Forest Tartiflette cheese.
Spread the cauliflower florets in a baking dish and cover with the béchamel sauce. Spread the remaining slices of duck breast on top and the remaining sliced Forest Tartiflette cheese. Bake in the oven for 30 minutes, until the gratin is golden brown.
Sprinkle with finely chopped fresh parsley.