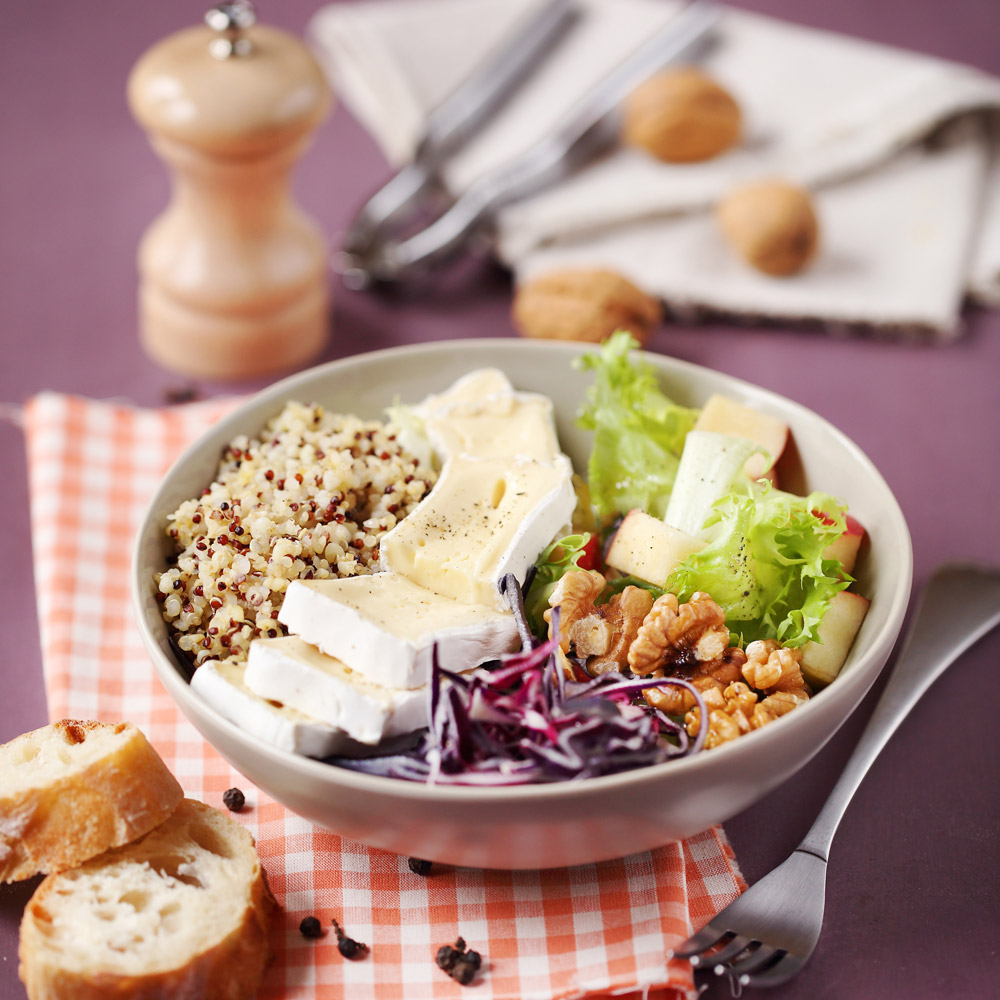 Buddha bowl with Carré de l'Est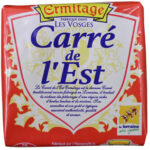 Ermitage cheese used : Carré de l'Est
Ingredients
1 Carré de l'Est Ermitage

150g of red cabbage

200g of mixed quinoa and bulgur

2 small apples

200g of curly salad

1 handful of kernels nut

A little bit of olive oil

A little bit of cider vinegar

Salt

Pepper
Preparation
Bring a pan of salted water to the boil and cook the quinoa according to packet instructions.
Drain and allow to cool completely.
Cut 12 slices from the Carré de l'Est and cut each slice in half.
Wash the apples and dice them.
Mix them with curly chichory. Add salt and pepper.
Divide the different ingredients into 4 bowls or dishes: quinoa on one side, grated red cabbage on the other, then the curly chicory and apple. Divide the walnut kernels among the slices and place the slices of Carré de l'Est on top.
Drizzle with oil and a little vinegar and serve.
This recipe was designed by Chef Nini.
You can find all his recipes on: www.chefnini.com
Gourmet tip
Can't find quinoa? Use brown rice instead. Prepare the salad in advance and keep it in the refrigerator.