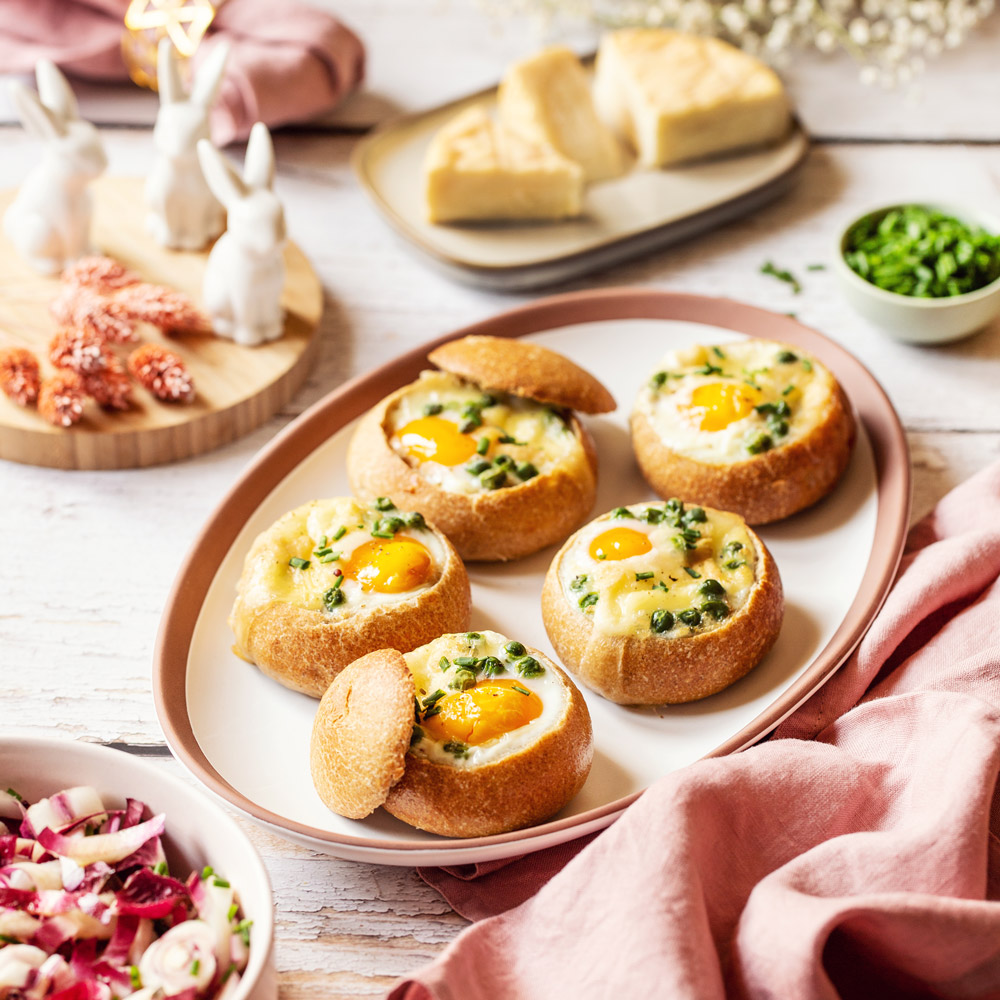 Bread casserole nests with Munster and peas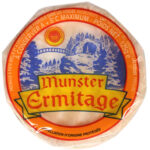 Ermitage cheese used : Munster
Ingredients
100g of Munster Ermitage

4 small ball loaves

4 eggs

40g of peas

A few pieces of chive

Pepper
Preparation
Bring a pan of salted water to the boil and cook the peas for 5 minutes. Drain.
Cut a hat from each bun and hollow them out.
Break an egg inside.
Divide the peas among the pieces and add 2 pieces of Munster cheese. Add pepper.
Place the loaves on a baking tray covered with baking paper.
Preheat the oven to 200°C and bake for 15 minutes.
When you take out the oven, add some chopped chives.