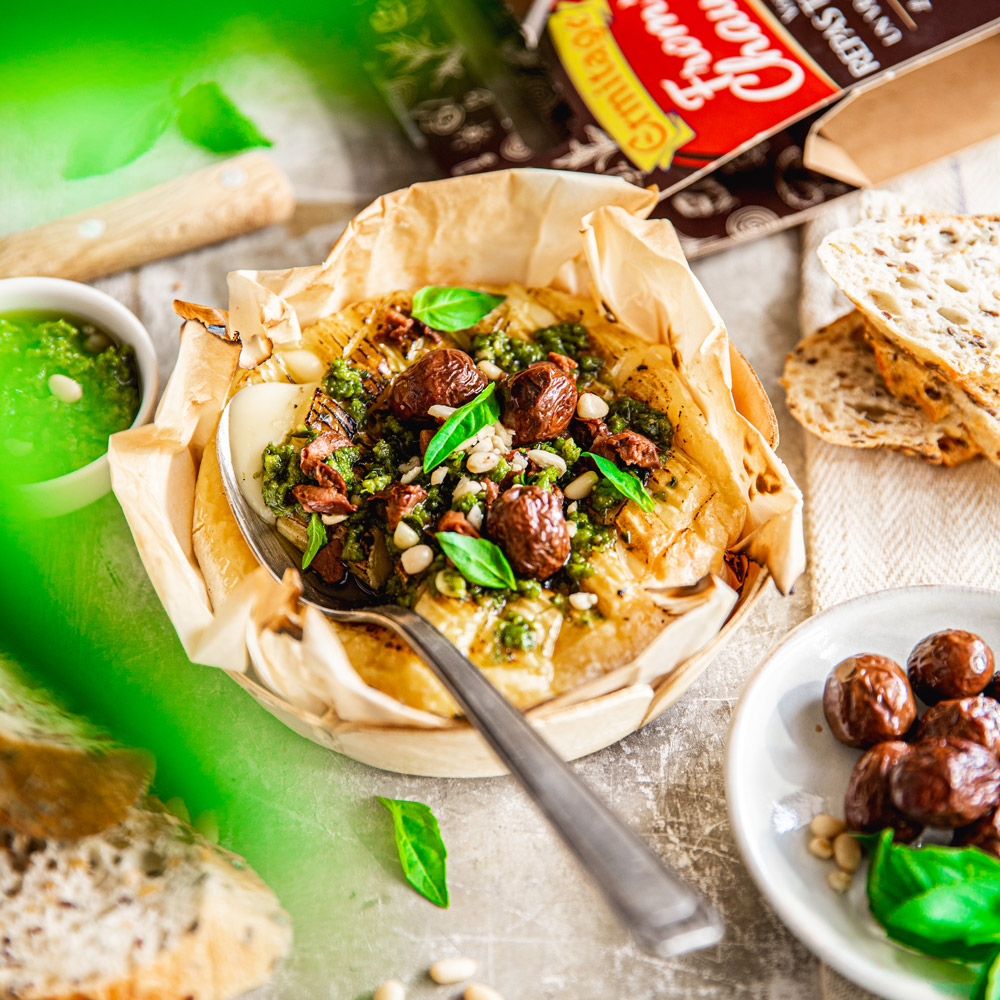 Barbecued From'Chaud with pesto and olive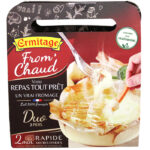 Ermitage cheese used : From'Chaud
Ingredients
200g of From' Chaud

35g of freshly grated parmesan

30g + some leaves of fresh basilic

30g of bread pine nuts

4 to 6 tablespoons of olive oil

1 small clove of garlic garlic

15 black olives

Salt

Pepper
Preparation
Prepare the pesto: using a blender, blend the basil leaves, pine nuts and garlic clove with a little salt and 3 tablespoons of olive oil. Add the Parmesan cheese and mix (without blending). Add olive oil until the desired consistency is reached.
Roughly chop the olives.
Remove the From'Chaud from its packaging and cut it into 2 discs so that it can be stuffed. Replace the cheese paper in the box, place a disc of From'Chaud on the bottom and top with a teaspoon of pesto. Add a few pieces of olive. Close the From'Chaud with the 2nd disc.
Score the top of the From'Chaud with a knife or prick it with a fork. Wrap it in 2 sheets of aluminium foil so that it is well protected.
Place the wrapped From'Chaud on a grill over the barbecue and cook for 10-15 minutes.
Carefully remove the From'Chaud from the barbecue, remove the foil and place a teaspoon of pesto on top, along with the remaining olives.
Gourmet tip
Once the recipe is finished, the dish should be eaten quickly with small slices of bread!