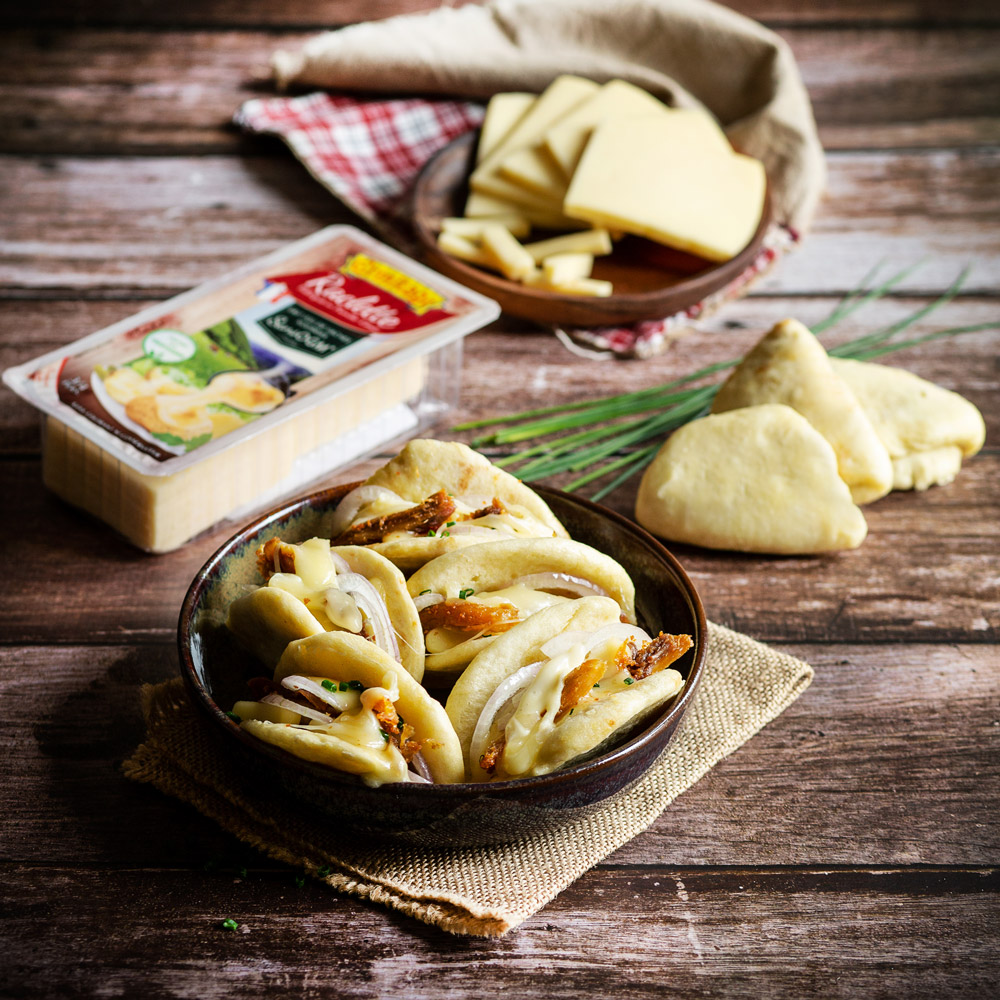 Bao buns with Raclette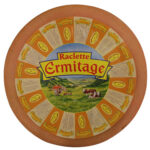 Ermitage cheese used : Raclette and raclette cheese
Ingredients
Some slices of Ermitage non-GMO raclette cheese

350g of wheat flour

1 bag of dehydrated baker's yeast

¼ teaspoon of food bicarbonate

2 tablespoons of granulated sugar

15cl of milk

1.5cl of sunflower oil

4 slices of asparagus

1 fillet of chicken

1 onion

1 tablespoon of breadcrumbs

2 strands of chive
Preparation
Bao buns:

Place the flour, yeast, bicarbonate of soda, sugar, milk and oil in a bowl or food processor.
Knead into a soft ball. Cover the bowl and leave to rise for at least 2 hours at room temperature. The dough should double in volume.
Cut the dough into 12 pieces and shape them into balls.
Flatten them with a roller to obtain a circle of about 10cm.
Brush with a little oil and fold in half. Place on a piece of baking paper.
Leave for 1 hour at room temperature.
Heat a steamer. Place the bao buns in the steamer (keep the parchment paper on). Cover and cook for 10 minutes.
Repeat with the remaining buns.
The garnish:
Cut the chicken into thin strips.
Chop the onion.
Cut the slices of raclette cheese into small sticks.
Heat 1cm of oil in a pan.
Dip the chicken pieces and fry. Pour in the breadcrumbs midway through the cooking process. The chicken should be well browned.
Top the bao buns with the chicken, add onion and raclette cheese.
Preheat the oven to 180°C (gas mark 6) and put in the oven for 5 minutes, until the cheese has melted.
Add some chopped chives.