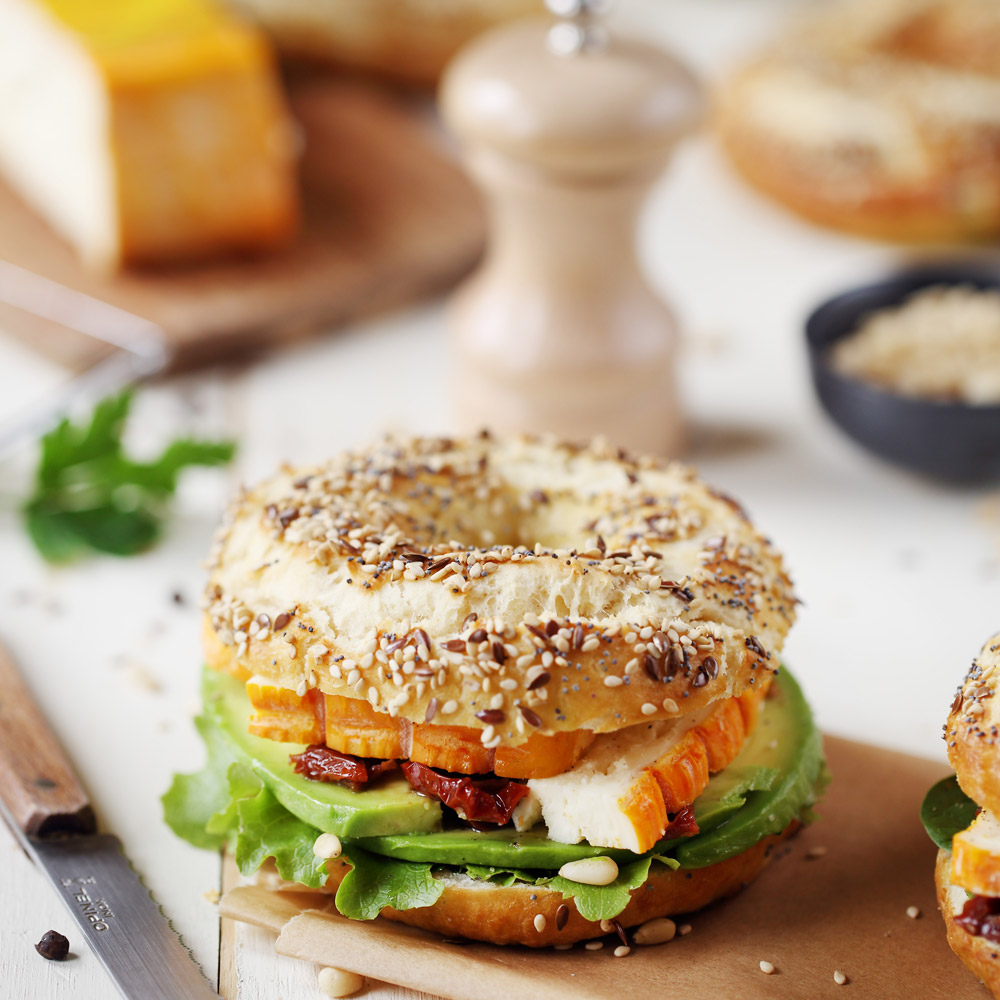 Bagels with avocado and Lingot d'Or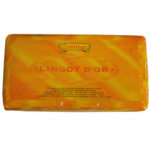 Ermitage cheese used : Lingot d'Or
Ingredients
6 slices of Lingot d'Or Ermitage

4 bagels

1 avocado

Some leaves of mesclun

4 tomato confit

Some bread pine nuts
Preparation
Cut the avocado into thin slices
Cut the confit tomatoes into diced pieces.
Cut the bagels in half.
Place a few mesclun leaves on top.
Add slices of avocado, pine nuts and pieces of confit tomatoes on top.
Add the slices of Lingot d'Or cut in half.
Close the bagels and enjoy.
This recipe was designed by Chef Nini.
You can find all his recipes on: www.chefnini.com
Gourmet tip
For hearty appetites, make 2 bagels per person!