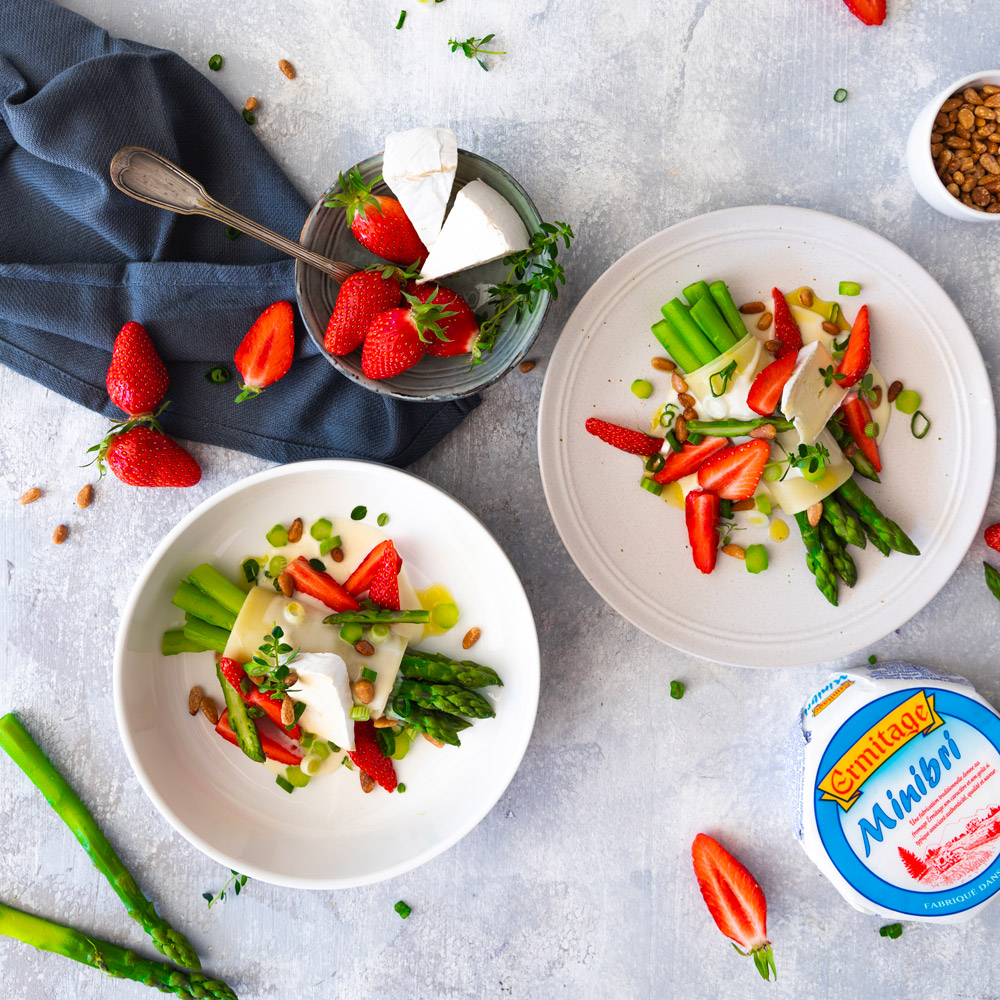 Asparagus, strawberries and brie cannelloni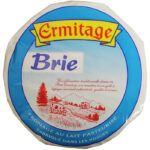 Ermitage cheese used : Brie
Ingredients
200g of brie Ermitage

4 sheets of lasagna

24 asparagus

About 15 strawberries

100g of liquid cream

2 green onions

A little bit of bread pine nuts

A little bit of balsamic vinegar

A little bit of olive oil

Sea Salt

Pepper
Preparation
Prepare 180g of Brie and cut it into small pieces. Melt it into the cream, lemon thyme and pepper over a low heat.
As soon as the mixture is smooth, remove from the heat, remove the lemon thyme and set aside, covering with a lid.
Remove the asparagus stalks and peel them down to the head. Cook for 5 minutes in a pan of boiling salted water and then immediately plunge them into iced water. Drain and set aside.
Toast the pine nuts in a pan for a few minutes.
Cook the lasagne sheets
Roll 6 asparagus into a lasagne sheet. Repeat to obtain 4 cannelloni.
Arrange the cannelloni on plates, top with the Brie cream, add the quartered strawberries, a few toasted pine nuts, one or two slices of Brie cheese and a few slices of chopped spring onion.
Add a pinch of sea salt, a drizzle of olive oil, and a dash of balsamic vinegar or a little honey.