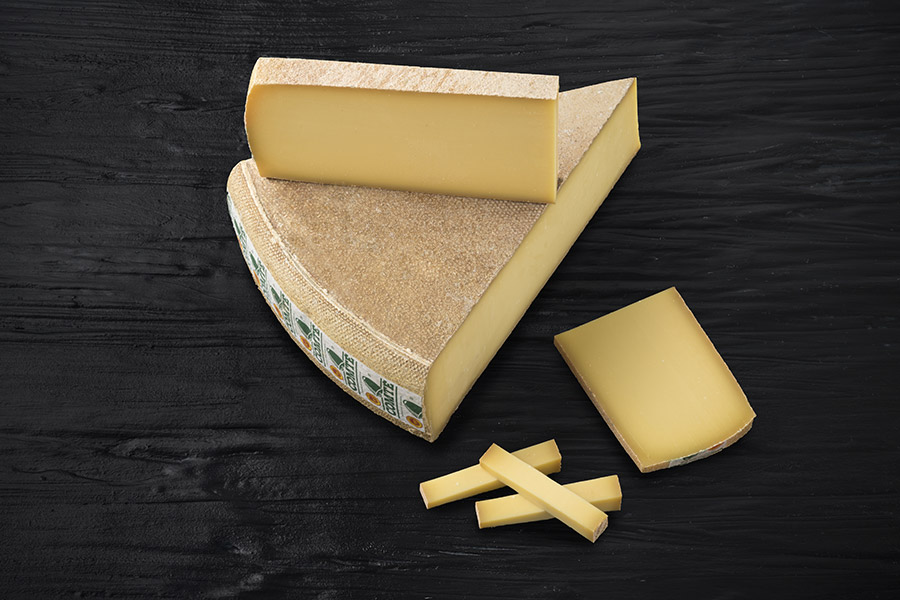 Comté
A characterful cheese that will surprise you with its blend of flavours.
Made in the Jura mountains, home to rich pastures, Comté is a raw milk cheese with an astonishing diversity of flavour, reflecting its geographical origin, its production season, the know-how of the cheesemakers and refiners, and the ageing process in the maturing cellars…
It is made from milk of Montbéliarde or French Simmental dairy cows breeds, or from a cross between these two breeds.
Ermitage Comté PDO is matured to meet the taste expectations of our most demanding customers: from the young, sweet and fruity Comté to the older and harder Comté with fruity or roasted flavours, there is something for everyone.
To be enjoyed throughout the day, it brings an extra taste and pleasure to cheese recipes.
Read more
Nutritional information
Ingredients
Nutrition Information
Ingredients
Milk, salt, ferments (including milk), rennet
Nutrition Information
Per 100g:
Energy: 1771 kJ / 427 kcal
Fat: 35g of which saturates: 23g
Carbohydrates: 1.0g of which sugars: 1.0g
Protein: 27g
Salt: 0.80g
Discover our recipe suggestions